Belfast Telegraph Property Awards 2015 – Residential Architectural Practice of the Year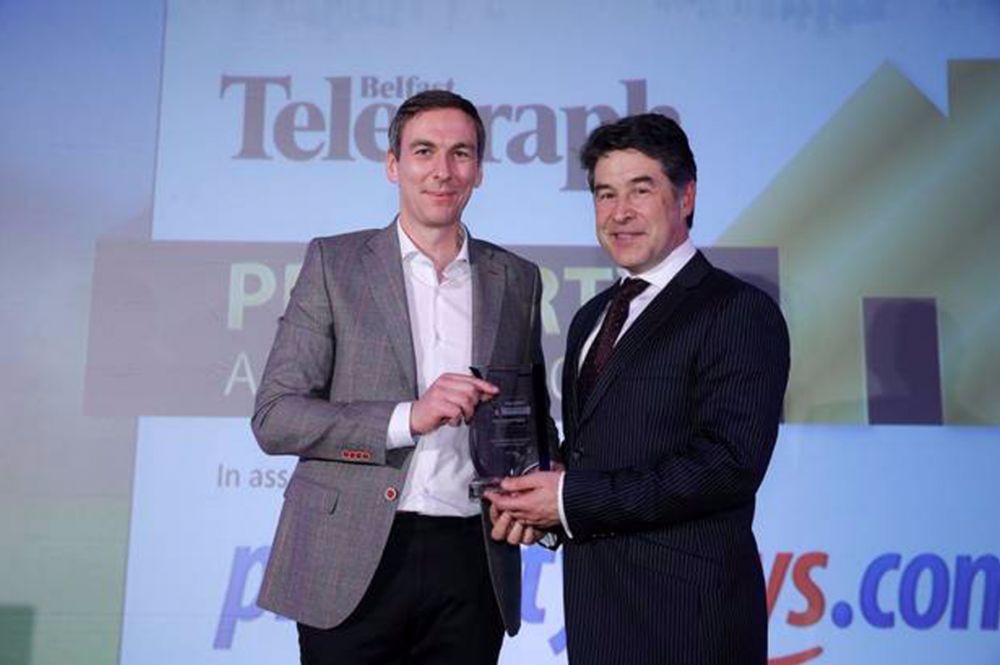 Belfast Telegraph Property Awards 2015 – Residential Architectural Practice of the Year
Renowned across Northern Ireland for designing high end bespoke homes, Des Ewing Residential was the winner of our Residential Architectural Practice of the Year.
Based in Holywood, Co. Down the practice was established in 1993 and since then has fashioned over 200 one-off homes.
A Des Ewing home is easily recognised by its extreme quality and style.
Specialising in substantial luxury houses the company not only works in Northern Ireland but has grown its UK portfolio with more than a dozen projects ongoing, mainly around London and Scotland.
Picking up the award Des Ewing said: "We are delighted to win this award which is recognition of the hard work our team puts in to producing the houses that we do. Houses are now very specialised items and quite sophisticated and it really is down to the hard work our team and the dedication required to produce a home that is special and better than the rest. It is great to see the Belfast Telegraph Property Awards back and it is affirmation that the recession is now behind us and that we are back to a more positive market."
It was because of the recession that the company decided to look outside of Northern Ireland for opportunities and is now building its reputation for excellence in design in the rest of the UK.
Des Ewing says his company's impressive projects are testament to their quest for perfectionism an eye for detail.
Behind the scenes, they listen carefully to their clients and take time to find the look and ambience they are most happy with.
The company also researches the latest materials and alternative building methods to ensure they're bang up to date.