'Commended' Development of the Year 2009 - British Home Awards Daily Telegraph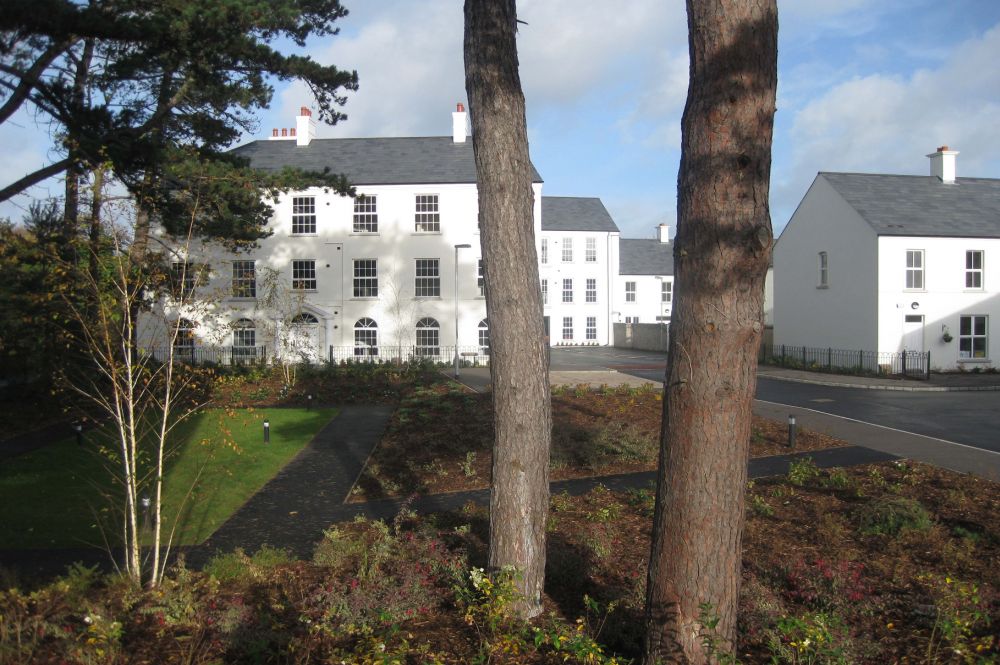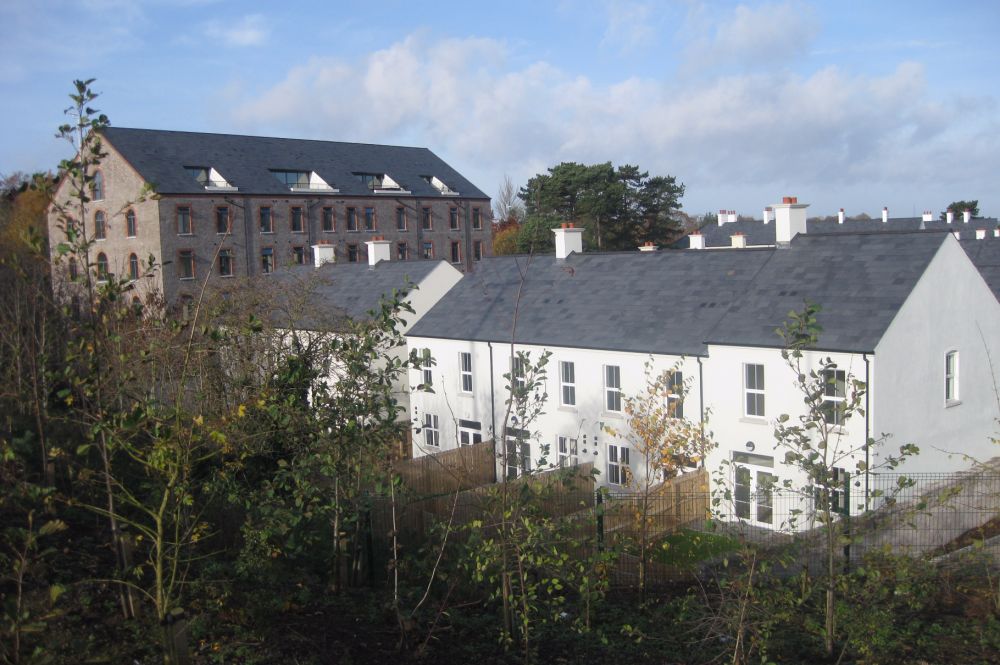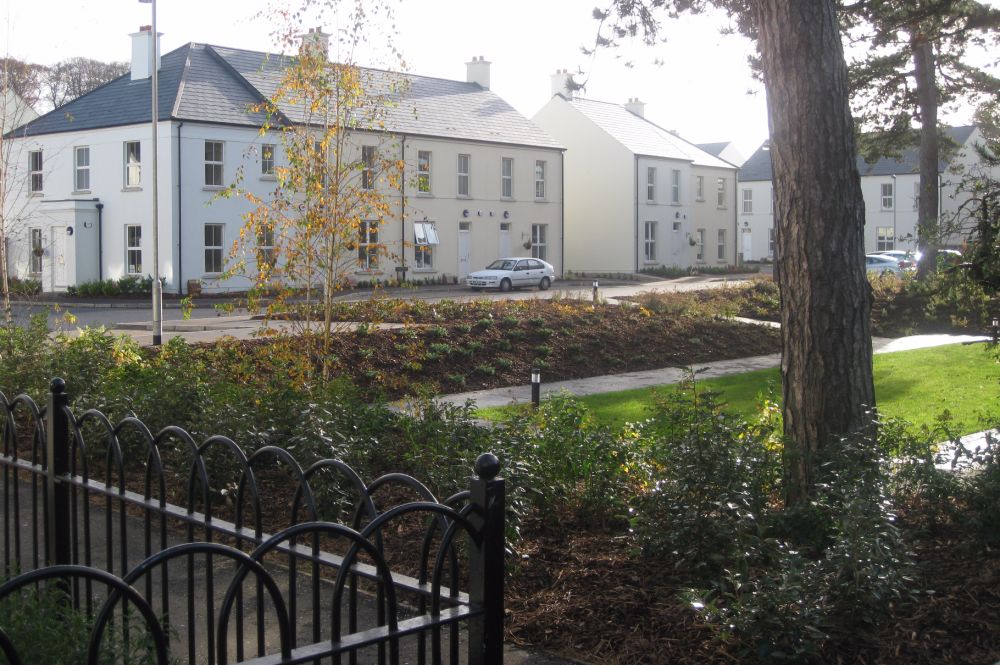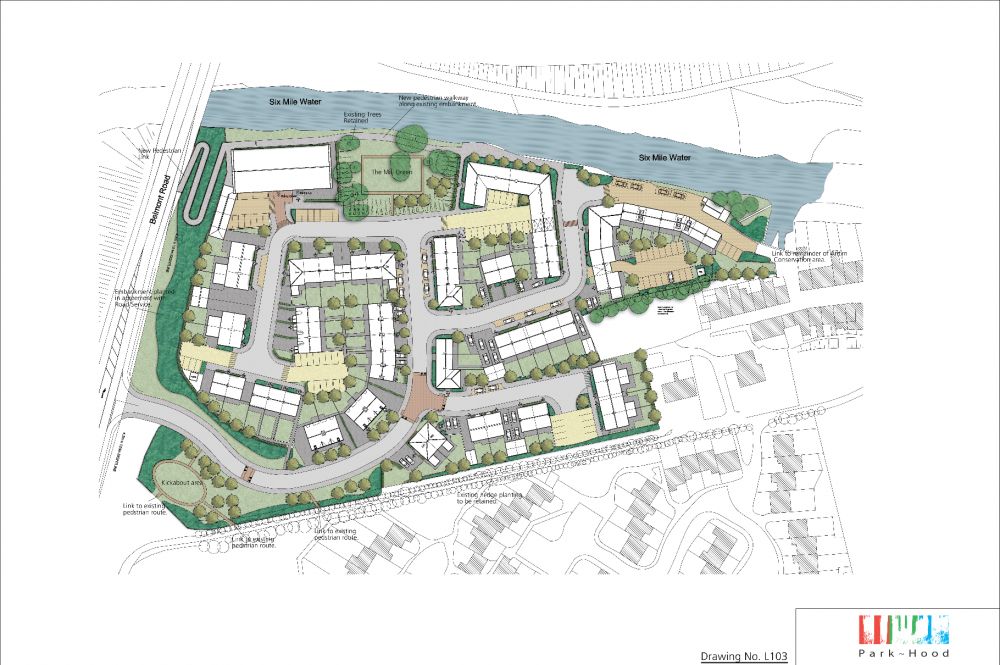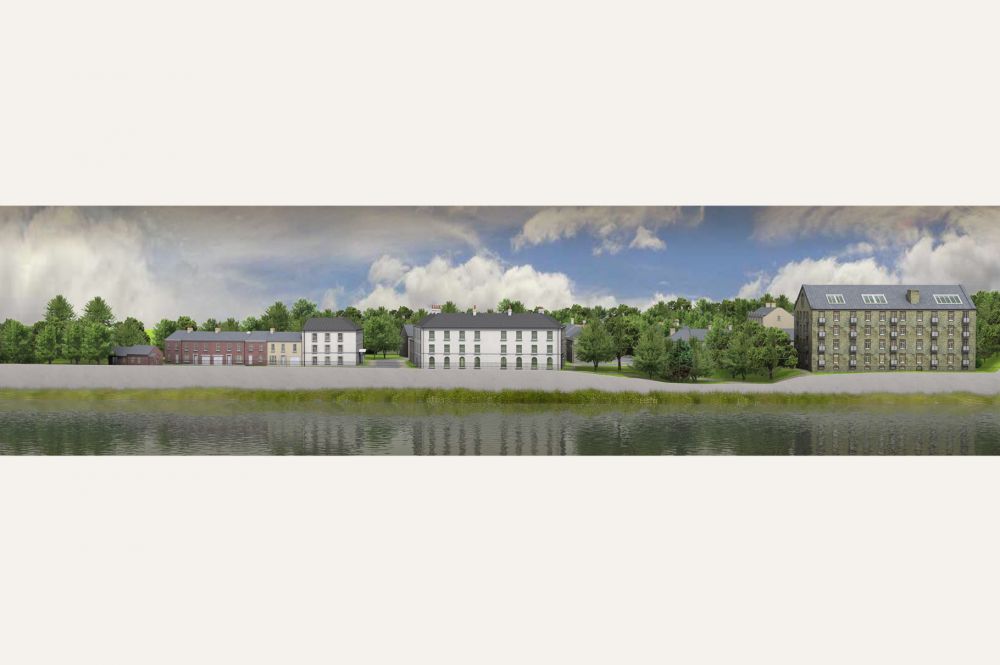 'Commended' Development of the Year 2009 - British Home Awards Daily Telegraph
Best Residential Development N.I. - Belfast Telegraph/Ulster Bank Excellence Award 2008


This development is located on the site of a former mill/factory along the riverfront, set within a Conservation Area. It contains 106 units which include a mixture of townhouses/mill terraces and a feature mill style building of apartments, taking its character and detail from the best of what is around it. This gives the scheme a sense of place as it has the distinctive feel of the local town, achieved by creating variety within a restricted palette of materials, textures and proportions.

The windows are all classically proportioned, constructed of timber and painted white but some have twelve panes, some two panes, some have curved heads or a plaster band surround but they all have continuity. This theme is carried through into front doors, chimneys, paint colours eaves, railings etc. We were keen to extend the character of the conservation area through the simple dignity of the Victorian buildings in an environment that was spacious and made the most of one of its best features –the Six Mile Water River.

This residential scheme called Riverside Mill retains the site's main features such as the mature trees on the bank of the river in the centre of the site. This area becomes a riverside park, which acts as both a focal point and an amenity space for the scheme. The Mill building overlooks the river and everyone has access to the riverside. The main block is a contemporary detailed take on an old mill block, whilst the remainder of the scheme takes its scale from the traditional buildings adjacent.

We have aimed to create a view for most houses with all of them having a unique setting to create a sense of place. We wanted to avoid conforming to the uniformity of most modern developments and have done this by designing each street differently and giving them an individual feel. By using softer traditional materials brought up to modern standard we have sought to create homes, rather than buildings.

In developing Riverside Mill we wanted to build an environment that reflected the historical past instead of doing away with it. We have replaced the old with something new; giving back a community for the future. Not the same as the mills of a hundred years ago, but a development that will provide a community and a "hustle and bustle" once again. This we believe is a lasting contribution.