Commended - Natural Stone Awards 2018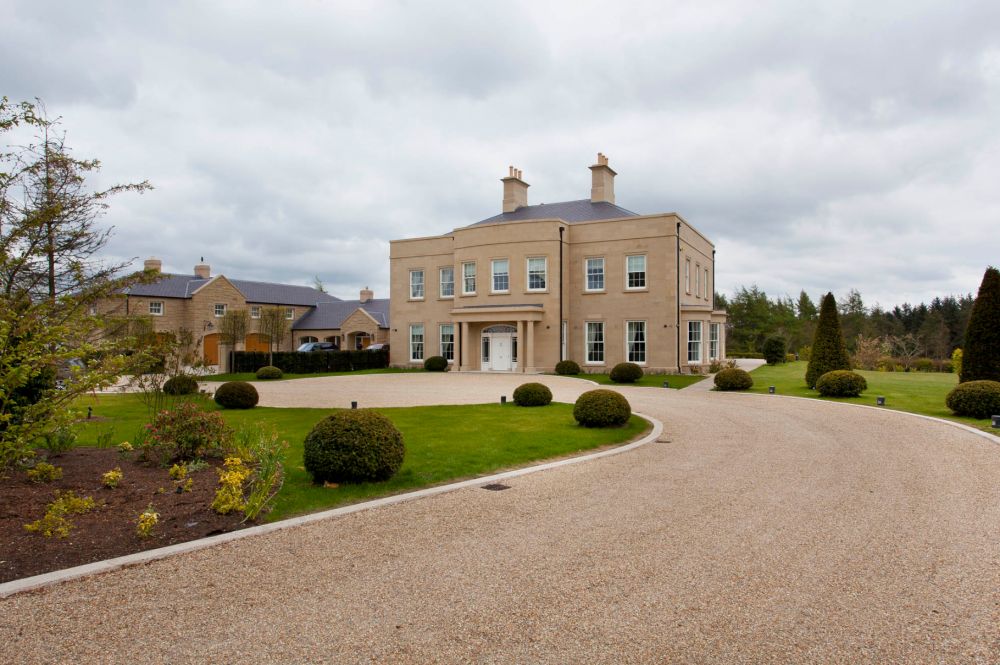 Commended - Natural Stone Awards 2018
This private residence in Scotland was 'Commeded' in the 'New Build Modern Style Stone Cladding' category of the 2018 National Stone Awards.
The project uses 75mm thick Witton Fell sandstone ashlar cladding to the façades of the main living quarters of the house. Uniformly constructed of Witton Fell, the House is of four parts: a neo-Georgian polished ashlar principal block with an asymmetrically glazed modern rear extension, and a rusticated ashlar linking single-storey east wing with a two-storey terminal block, all carefully pointed in lime mortar.
Rising from a shallow granite base course, the masonry has been well constructed with evenly dimensioned joints and beds. Projecting weatherings are provided with hidden drips, window profiles are consistently expressed, with the central and gable curved bays having been well controlled in their production of smoothly flowing segmental profiles.
The Judges noted that the overall impact is one of carefully specified masonry, built with a high degree of consistent quality control and appropriate craftmanship.