Highly Commended National Stone Awards- 2022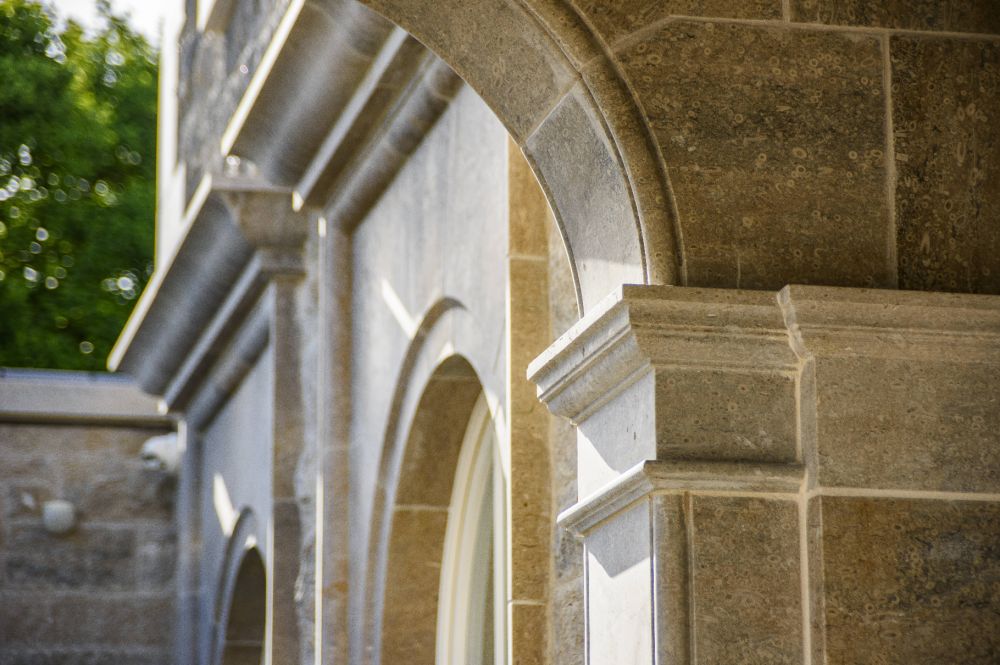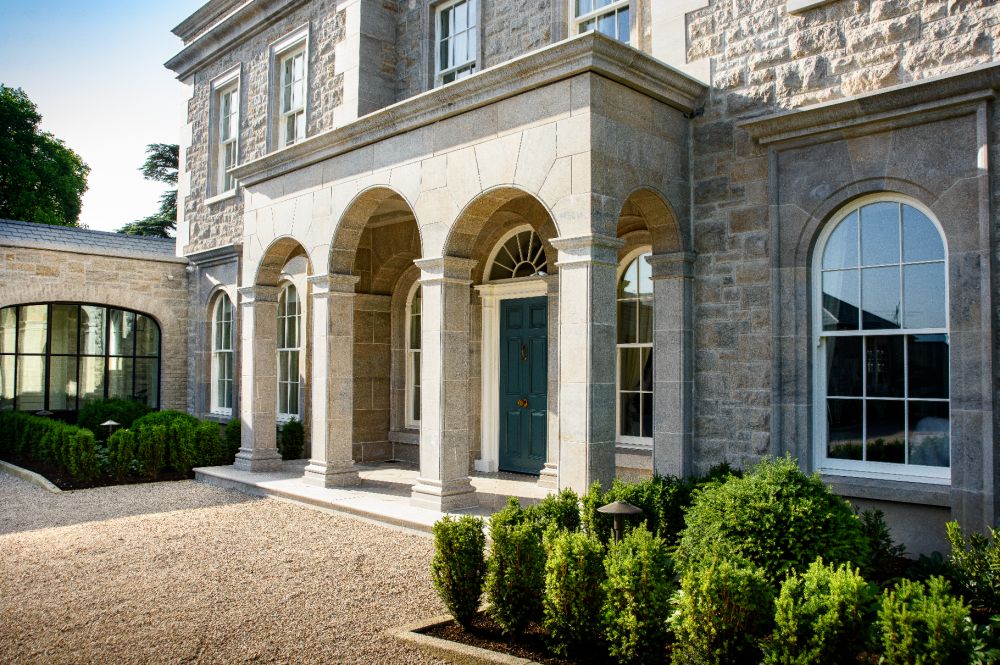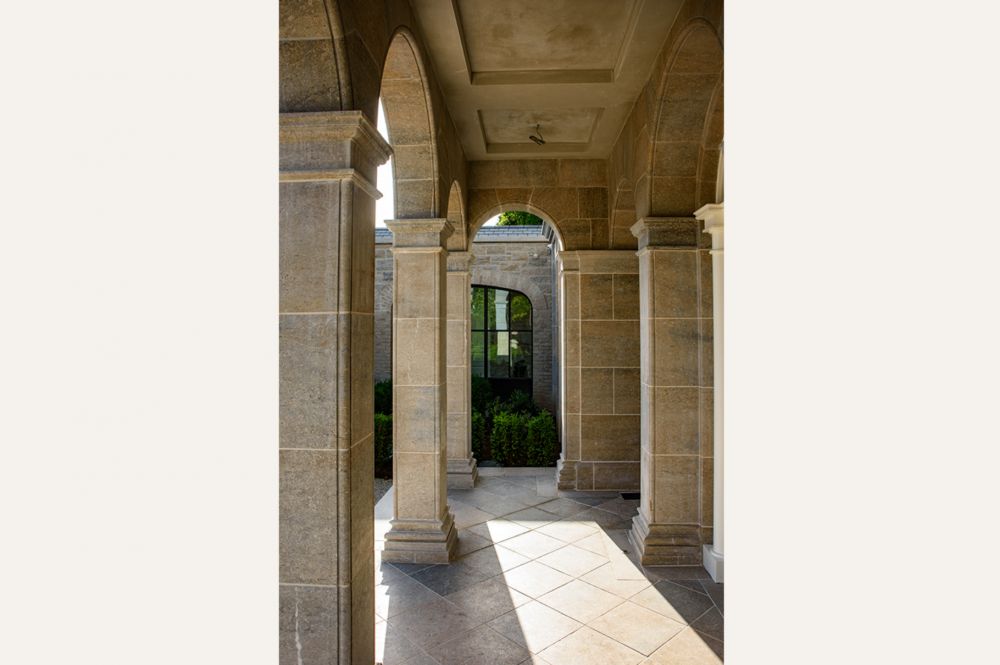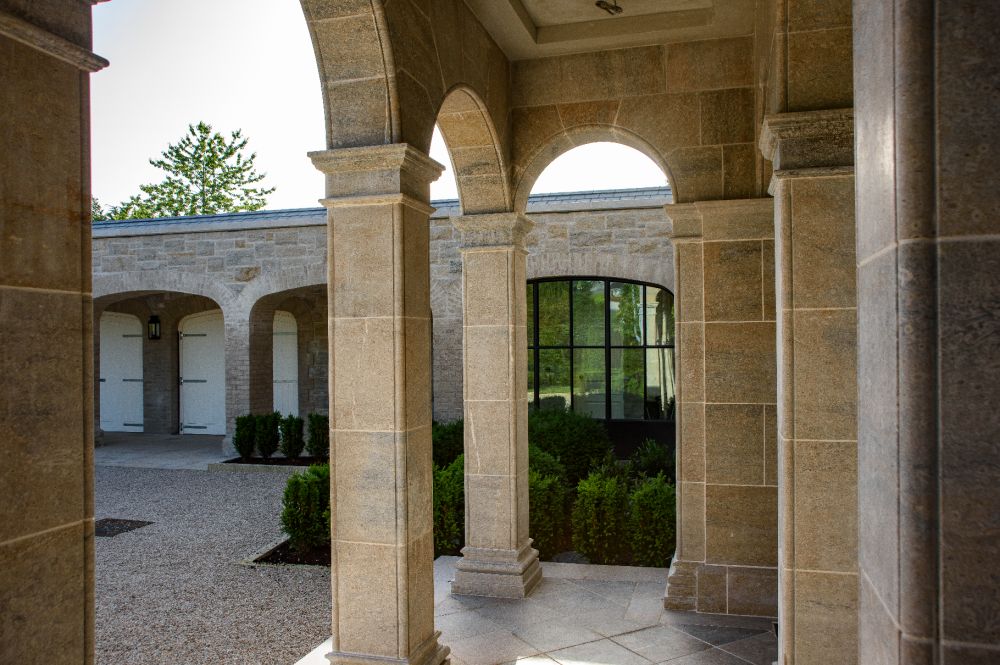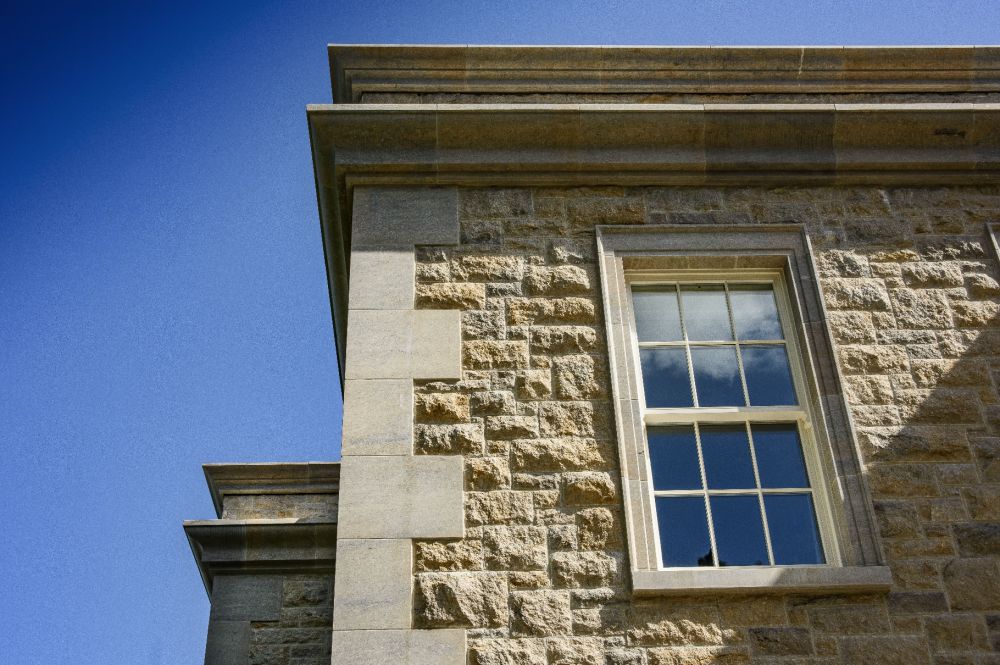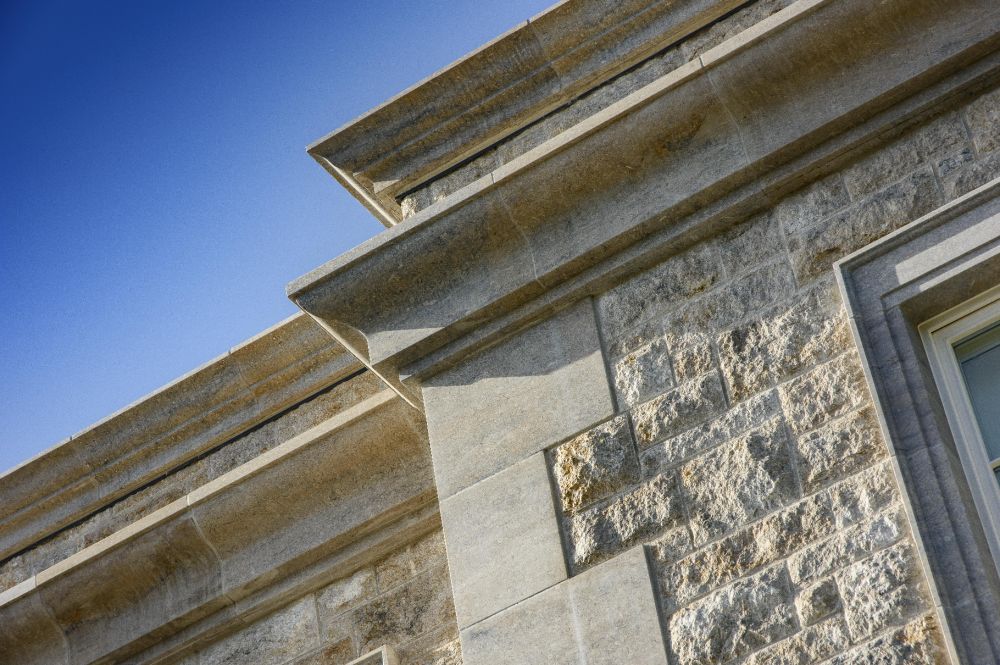 Highly Commended National Stone Awards- 2022
Occupying a near rural location this project created a new 2-storey family residence.
The main house was built in Swaledale Limestone chosen by the client for its intricate fossils, in a traditional sawn bed ruble style, with raised corner quoins. Window sills, moulded reveals and heads, doors surrounds, cornices, copings and chimney tops all formed from honed Swaledale Limestone.
The cladding ranged from 300- 650 mm in bed depth. All features have been worked and installed to an extremely high standard, being gun injected flush pointed with disciplined 5mm wide joints and beds throughout, 120mm thick sawn-bed rubblework is used on the three principal elevations with a smoother render finish applied to the rear wall and service range.
The Judges noted that the overall approach celebrates the indigenous character of the honed finished Swaledale and it's fossil feature varying in luminosity sparkle and intensity depending upon light conditions.
They felt the project exemplified the best in careful detailing and construction and fully endorses the clients unwavering commitment to using stone.