Landmark home on elevated coastal site - Highly Commended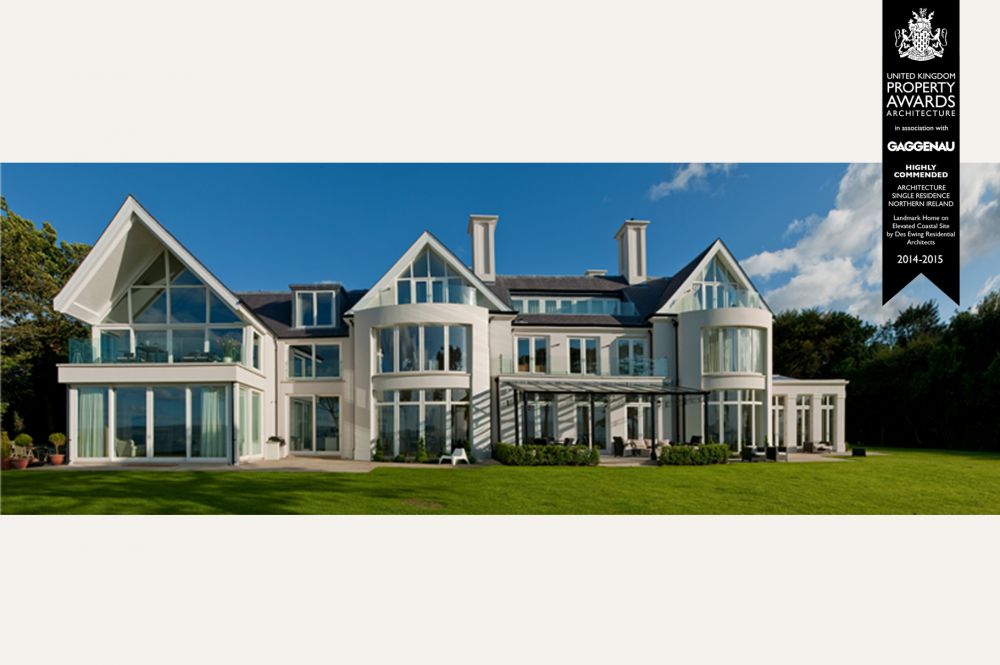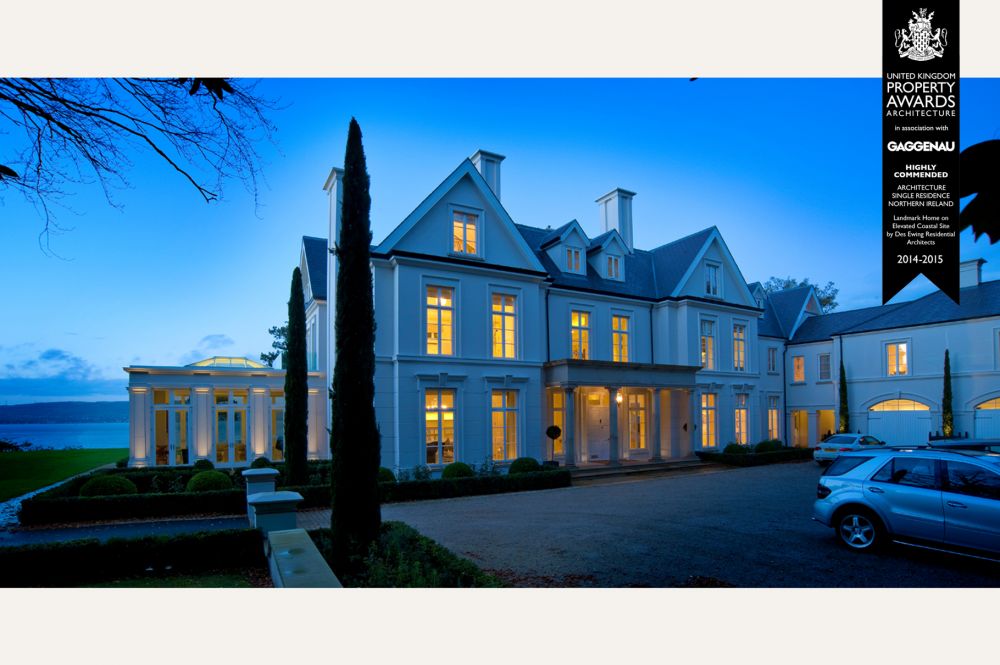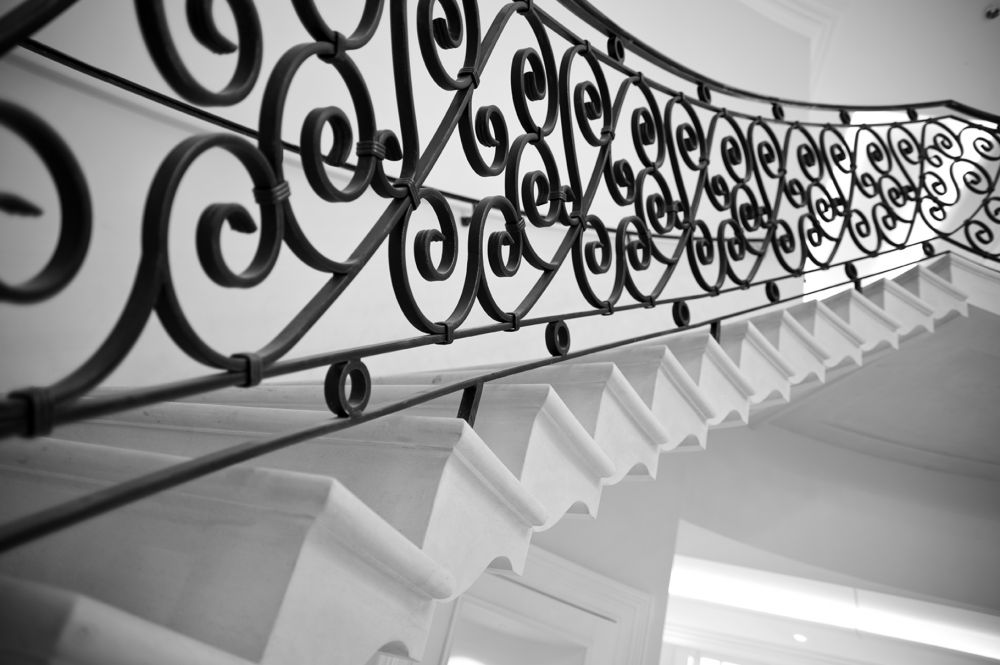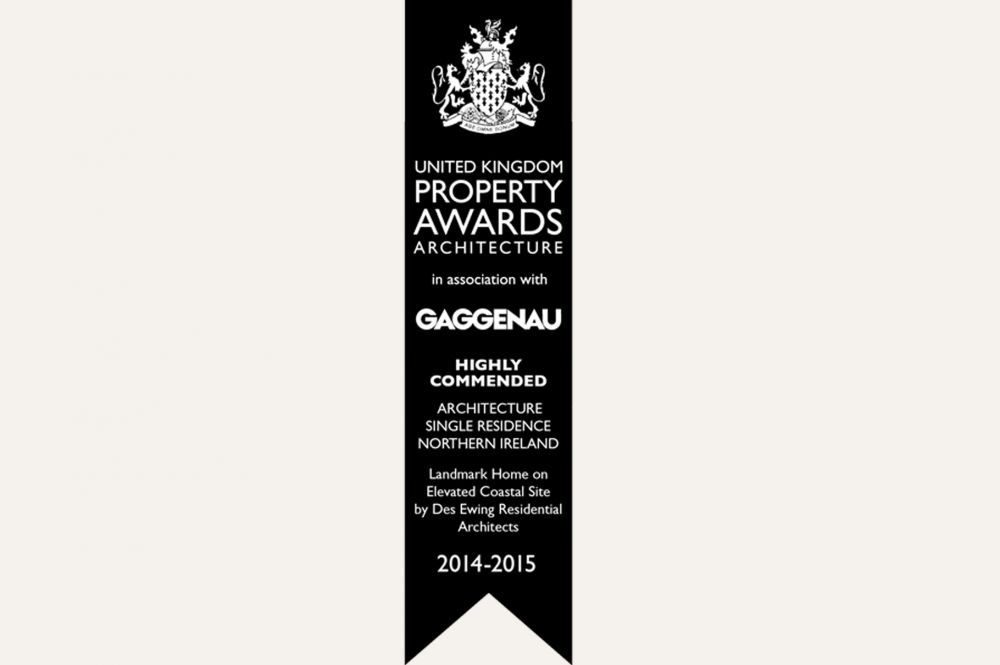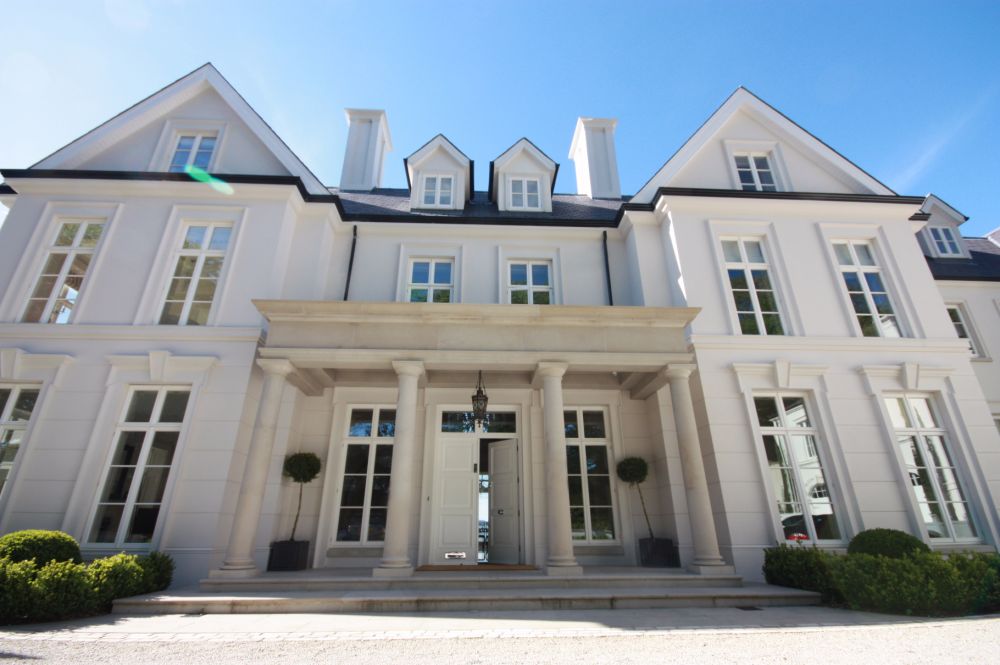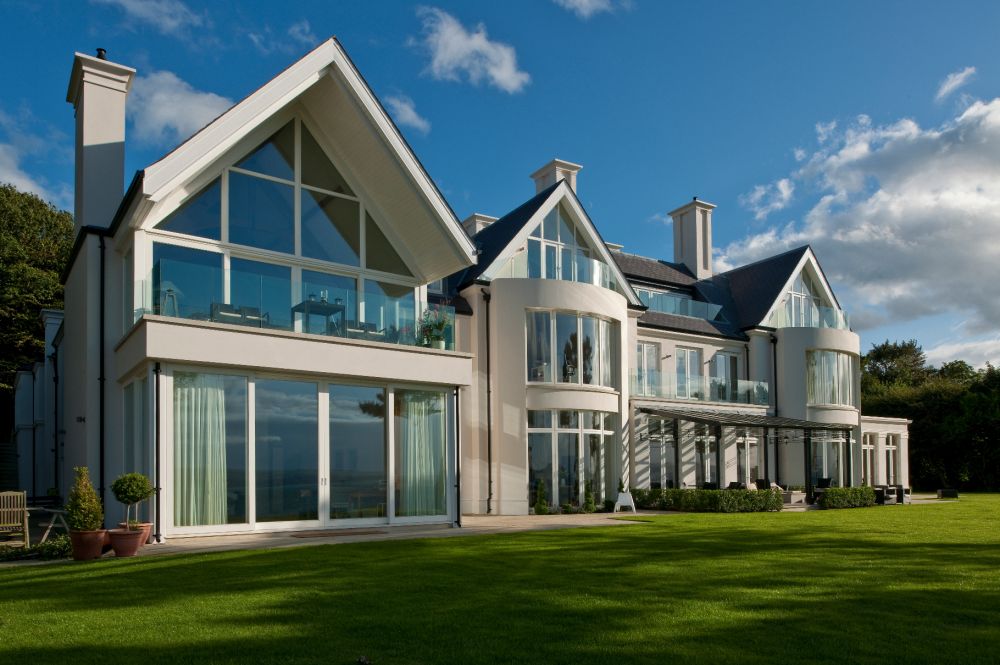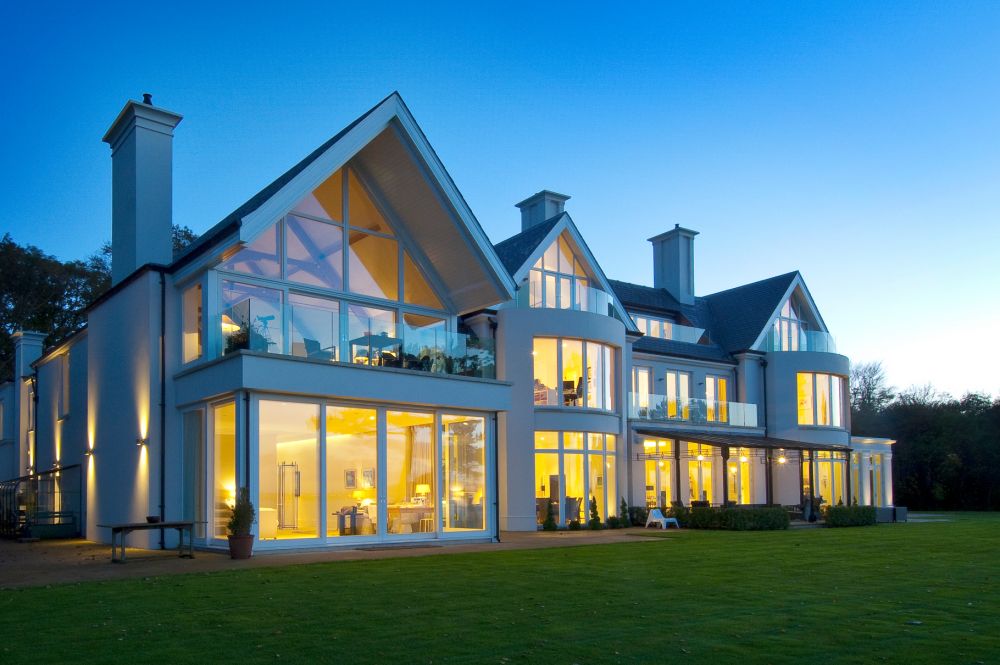 Landmark home on elevated coastal site - Highly Commended
Landmark Home On Elevated Coastal Site By Des Ewing Residential Architects, has been "Highly Commended - Architecture Single Residence In Northern Ireland & UK". By The UK Property Awards 2014 - 2015.

This award-winning dwelling consists of 20,000 sqft of accommodation distributed over three floors. The breathtaking elevated coastal site has panoramic views of the sea yet is totally secluded from the public.

The house is finished in soft white painted smooth render and a rusticated base. The four-pier entrance portico construction appears to be Portland stone, but is in fact a local handcrafted Donegal stone. Through the entrance into the double-height hall sits the cantilevered Portland stone staircase with wrought iron decorative handrail.

Continuing through the central axis of the house is the main dining table with a glazed external veranda and the sea beyond. The family living areas face the sea with simpler clear panes of vertical emphasis. The more formal rooms sit towards the front entrance with side opening continental style classical fenestration.

Sheltered from the sea is the main entrance courtyard with the double height garages set at right angles to the entrance portico. The secondary entrance from the road provides access to the house on the floor above the garage. The front garden is a minimal creation to maintain views to the sea.

This house is a great example of classic architecture.