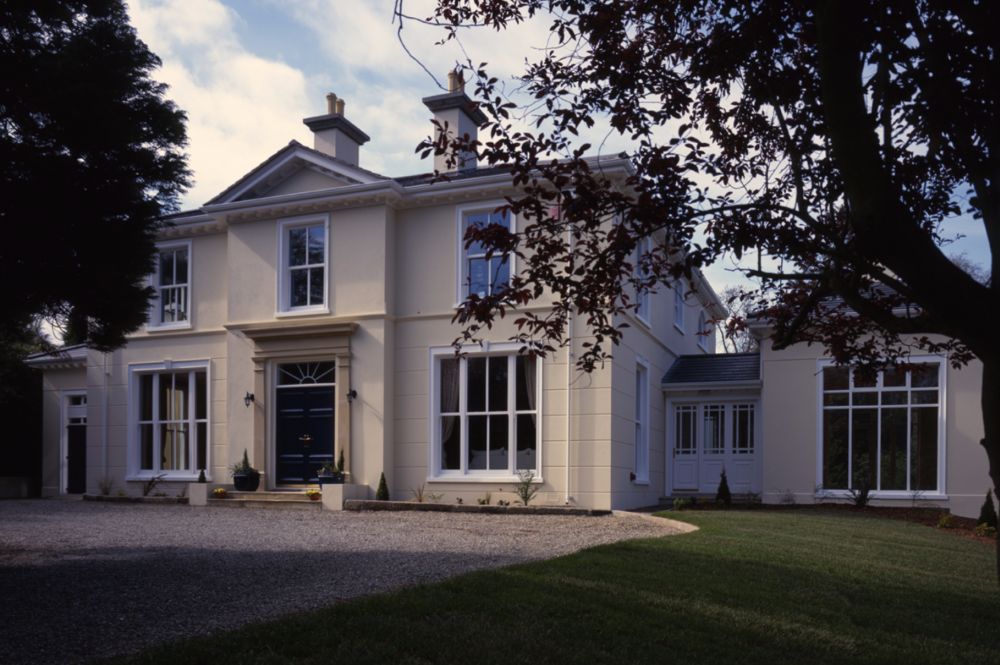 On time and under budget
Des and his team designed and managed the build of our new home in 2013.
We were novices to the new build process and somewhat daunted by the prospect but Des guided us through what became a very enjoyable and fulfilling experience.
Des combines:
a) a great ability to listen and interpret his clients wishes and requirements,
b) a wealth of design and architectural expertise to advise and encourage his clients,
c) an attention to detail and dedication to ensure the detailed design is implemented at the build stage,
d) a fantastic level of professionalism and enthusiasm to ensure that design and build process is as painless as possible.
We moved into our new house 6 months ago and we are still getting those "gotcha" moments when we realise why Des's attention to detail around a certain architectural feature was so important, whether its the symmetry of the stair case; the dimensions of a room; the colour scheme in part of the house, or the positioning of a window or door.
To top all of this off we also built the house on time and under budget - fantastic!