Original designs of distinguished quality homes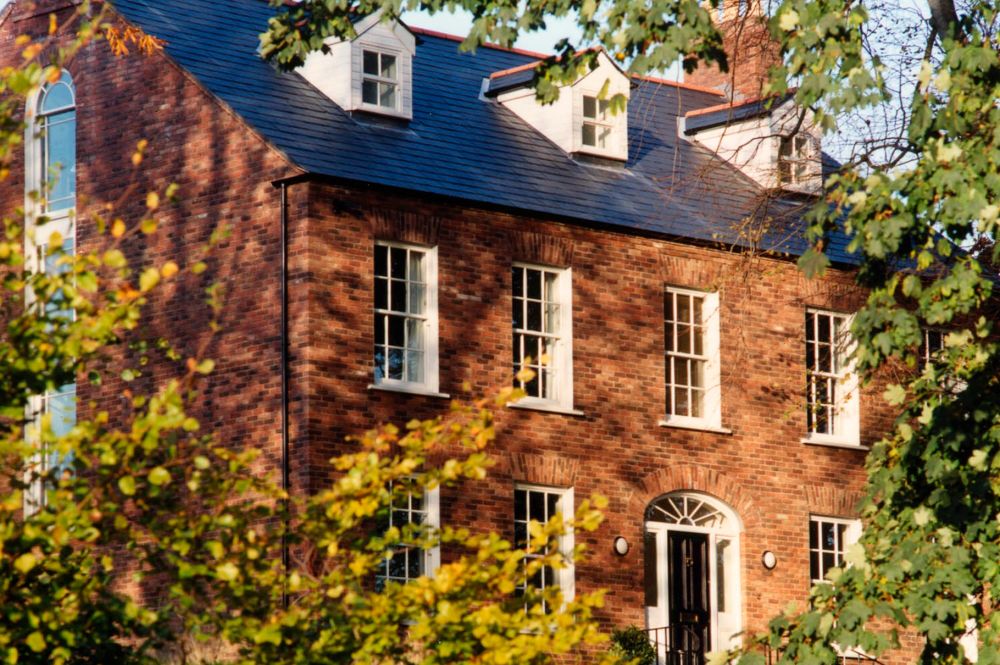 Original designs of distinguished quality homes
We have employed Des Ewing Residential Architects for the following residential projects:

Cairnburn Grange - 8 detached dwellings - 3300-4400 sq ft
Walkers Farm - 8 detached dwellings - 2700-3700 sq ft
Blackberry Lane - 9 detached dwellings - 2400-3000 sq ft
Kilwarlin Hillsborough - Mixed residential development of 68 units.

The Des Ewing practice consistently produces original designs of distinguished quality homes that have high awareness and acceptance in the marketplace. We advertise the schemes as 'Des Ewing' projects and have found this significantly increases viewing numbers.

Cairnburn Grange was our first project together and was a tremendously successful scheme. We were delighted to be nominated for the finals of the Britain National Home Builder Design Awards 2001 held in London. At the award ceremony we were awarded "Winner -Best house in Ireland" and "Commended - Best use of a Brownfield Site for Housing in the UK". A tribute to Des Ewing's design skills.

The Kilwarlin development has recreated and captured the atmosphere of the historic village of Hillsborough. This incredbile detail and co-ordination with the team from the intial concept through to implementation on site.
Brian Snoddon
Director
Snoddons Residential & Commercial Developers