Prestige Access Award - The William Keown Trust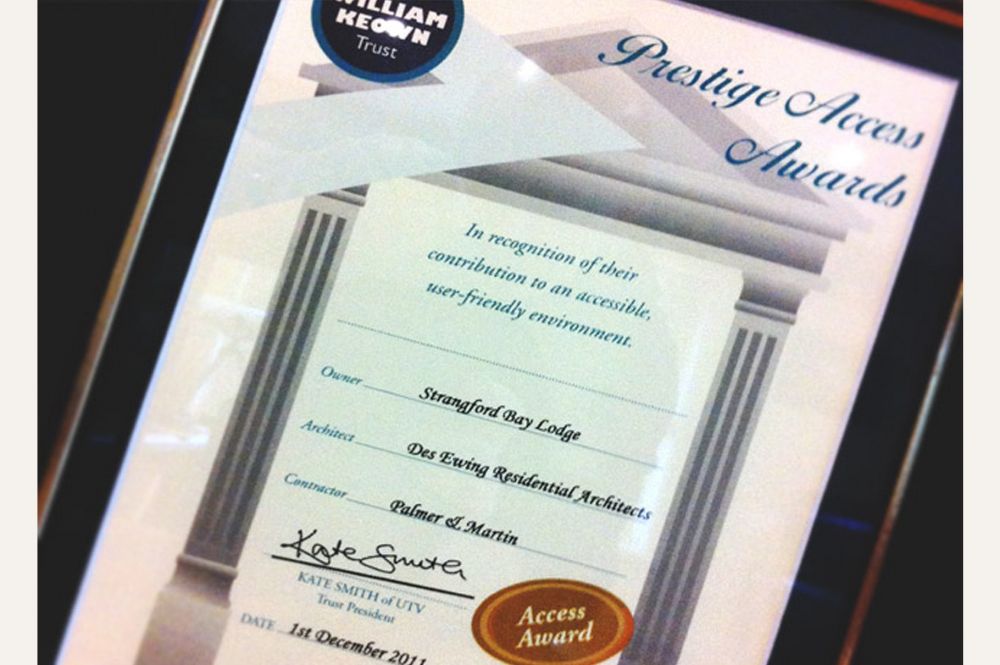 Prestige Access Award - The William Keown Trust
This was a very special project to be involved in. Our client told us, "I want to create a place where able and disabled people can come together, with no distinguishable differences made for either visitor. The space and the surroundings are to be a place where you can come and relax, get away from it all knowing all your bathroom and accommodation requirements will be met discreetly."
The accommodation at Strangford Bay Lodge is top-of-the-range and offers all the luxury and comfort of a hotel, but with a home-from-home ambiance and a view like no other over the bay and miles of rolling countryside behind it. Amidst the stylish decor and chic furniture, the only subtle sign that these rooms could be used by disabled people is the assistance button and light switch above the bed as all the accessible facilities are discreet.
Over the last 25 years the William Keown Trust has grown into a thriving proactive and authoritative voice for people with disabilities in Northern Ireland thanks primarily to the commitment and resourcefulness of its founder, Bill Keown. Following the award panel visitation to inspect the Lodge it was recommended that in view of the report on its design, internal and external circulation and features, many of which go far beyond the Building Control standards, the Trust's Prestige Access Award should be awarded.

The ceremony was indeed a very special event celebrating the innovation and foresight of those involved in making our built and open environment accessible to all.