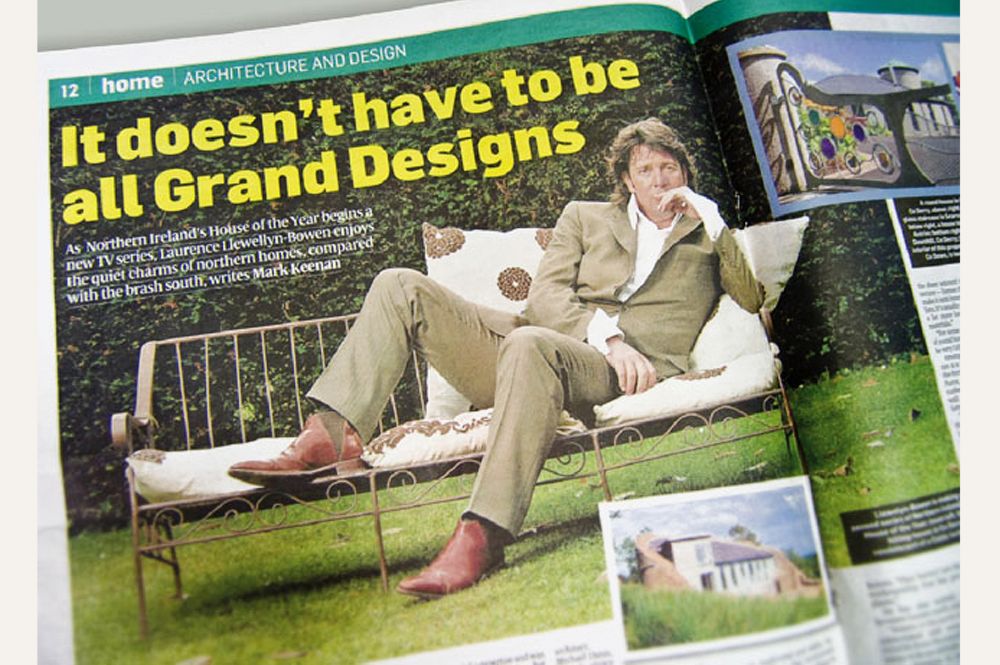 The Sunday Times - home
As Northern Ireland's House of the Year begins a new TV series, Laurence Llewllyn-Bowen enjoys the quiet charms of northern homes. Last year's premier run of the series proved popular and drew an even bigger audience when it was repeated.
The programme visits homes, big and small, old and new, in all six counties. A short-list of 18 is drawn up and, by the end of the series; a trophy will be awarded for the best.
Llewelyn-Bowen views all of the short-listed homes alongside his fellow judges: Des Ewing, the award-winning architect; Michael Dunn, a freelance property consultant with more than 20 years experience as an estate agent; and Suzanne Garuda, an international interior designer who has worked on a range of grand projects, from royal palaces to luxury yachts.
And LLB has plenty to say about the standard of house design: "Northern Ireland is great right now because it's been emerging from this tremendous sense of enclosure and introspectiveness. As a result, it has missed that all-in-a-hurry type of frenzy building and statement architecture that England and Ireland have experienced these many years.
What this means is that architecture and design in Northern Ireland is more indigenous, traditional and subtle, but at the same time it has incorporated new systems and methods, without its architects making the same mistakes as their counterparts in the south and in England"