Italian Inspired Mansion with Circular Atrium Lit From Above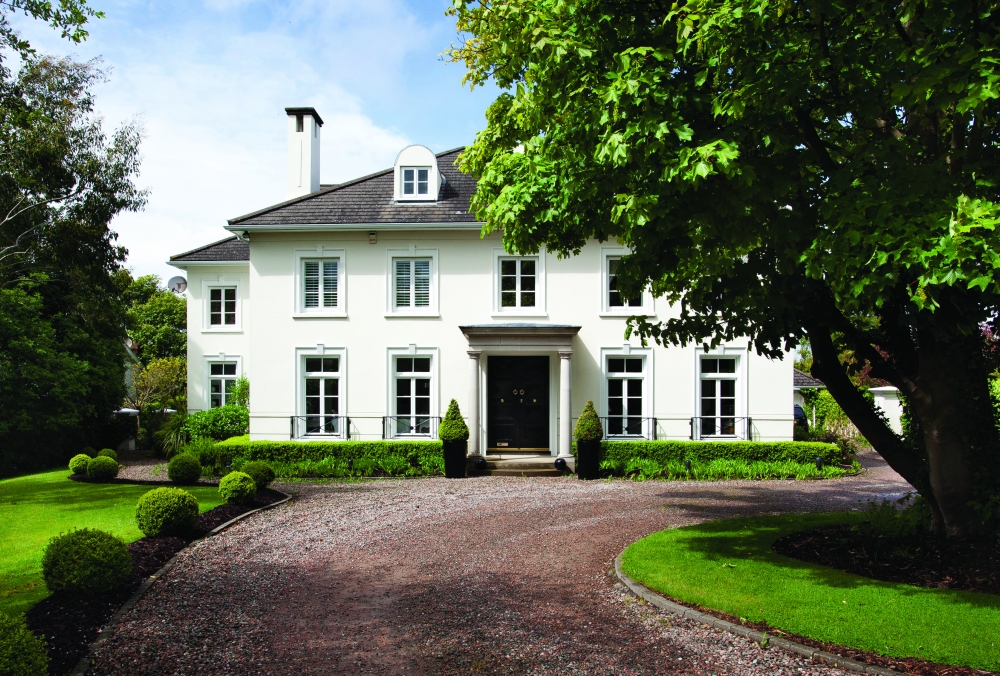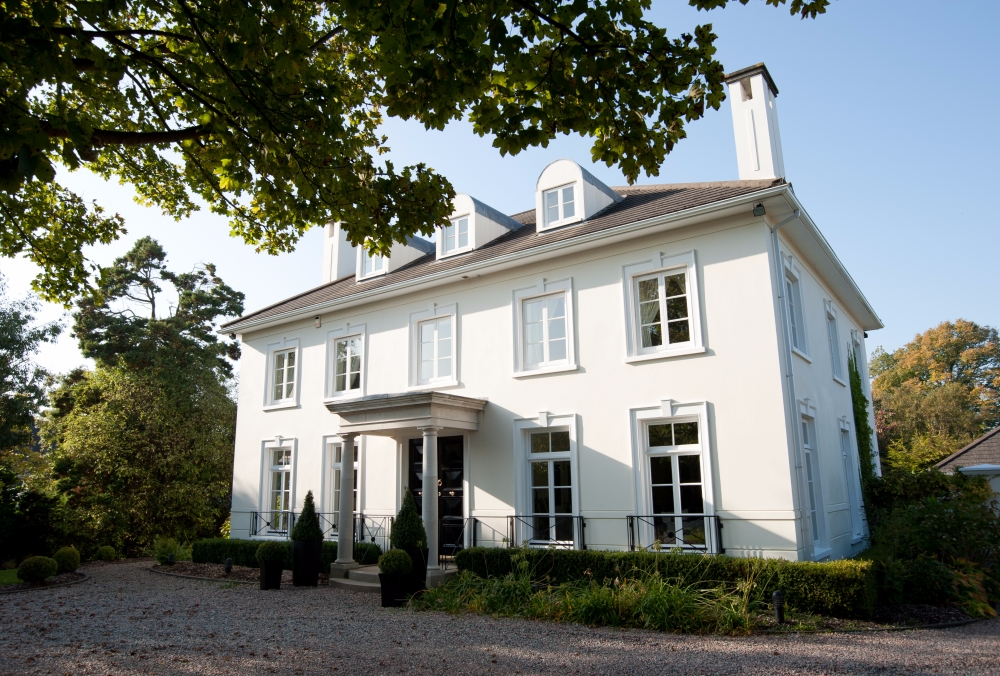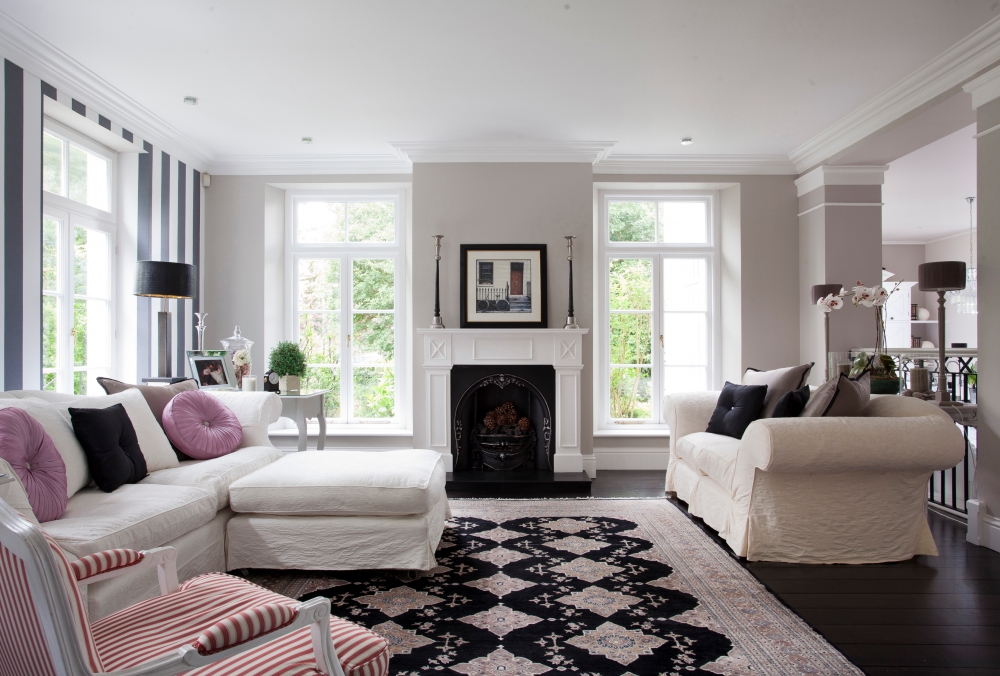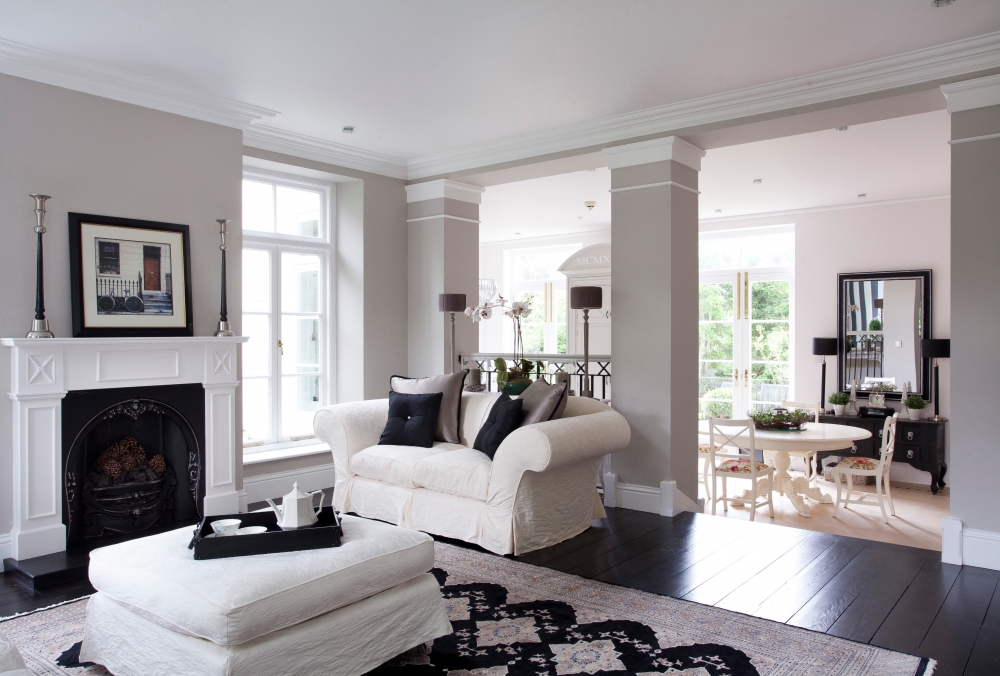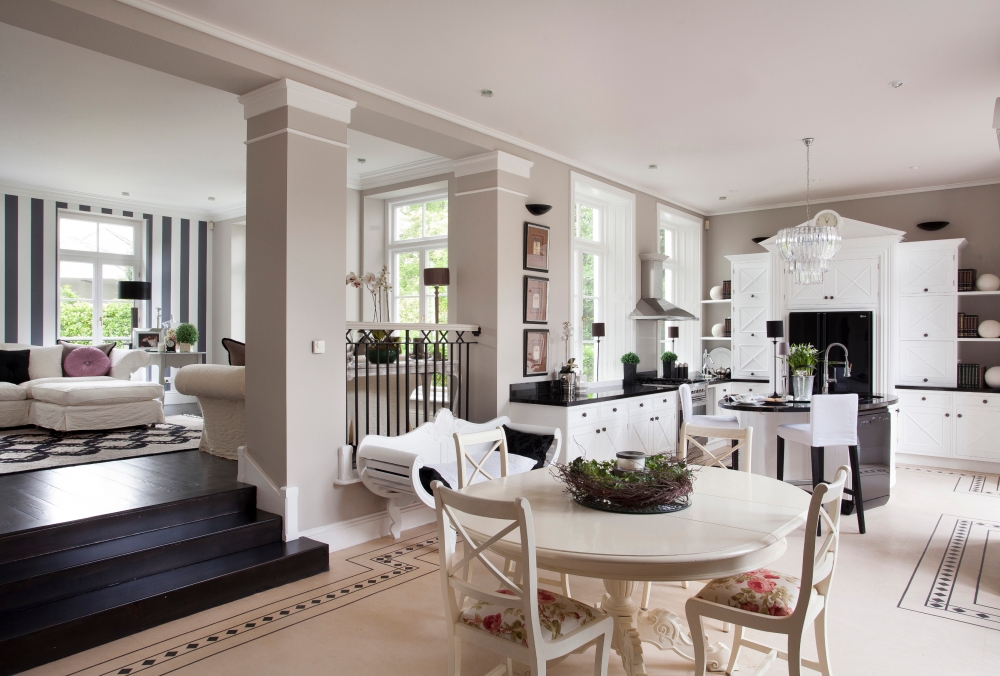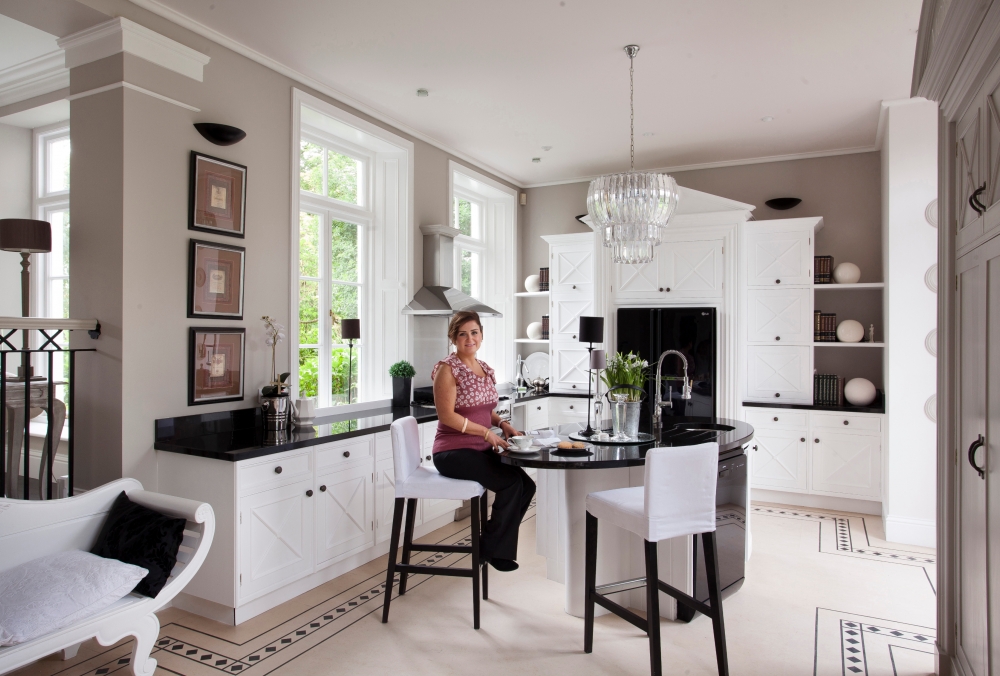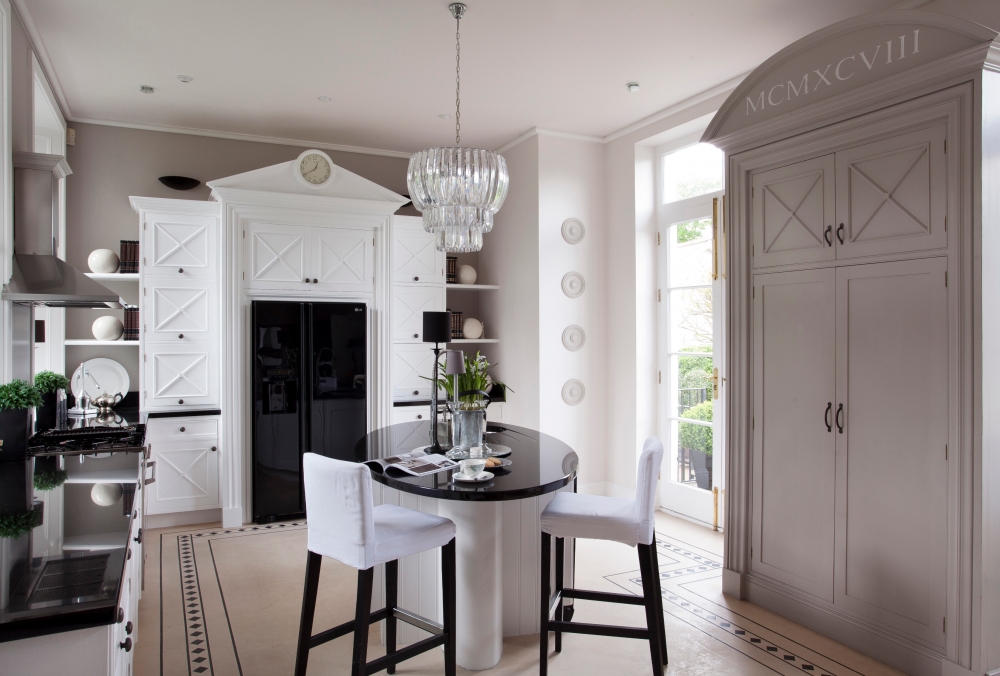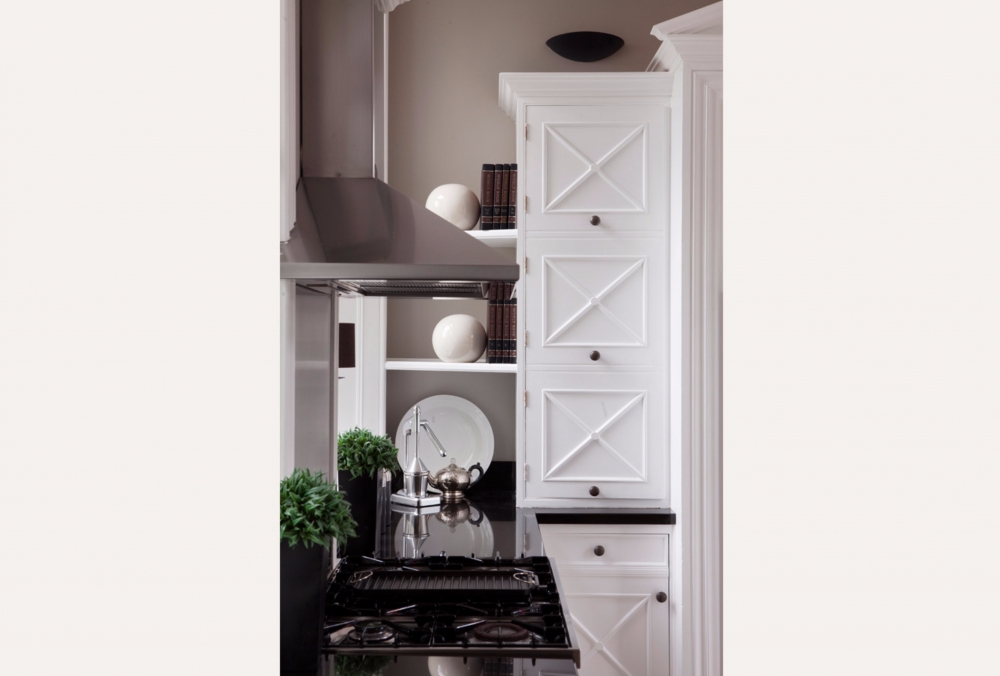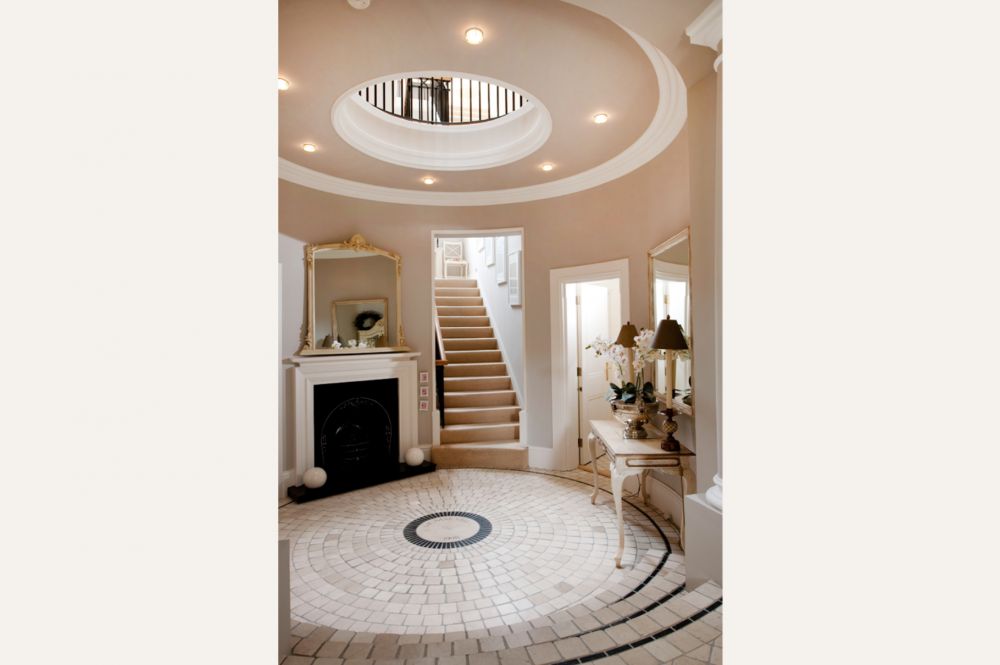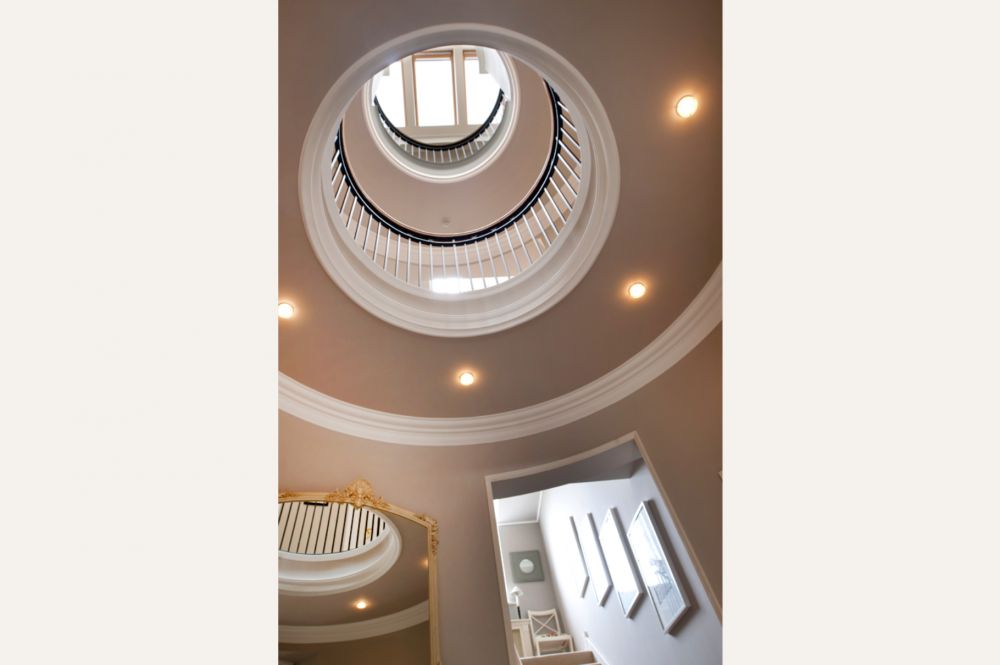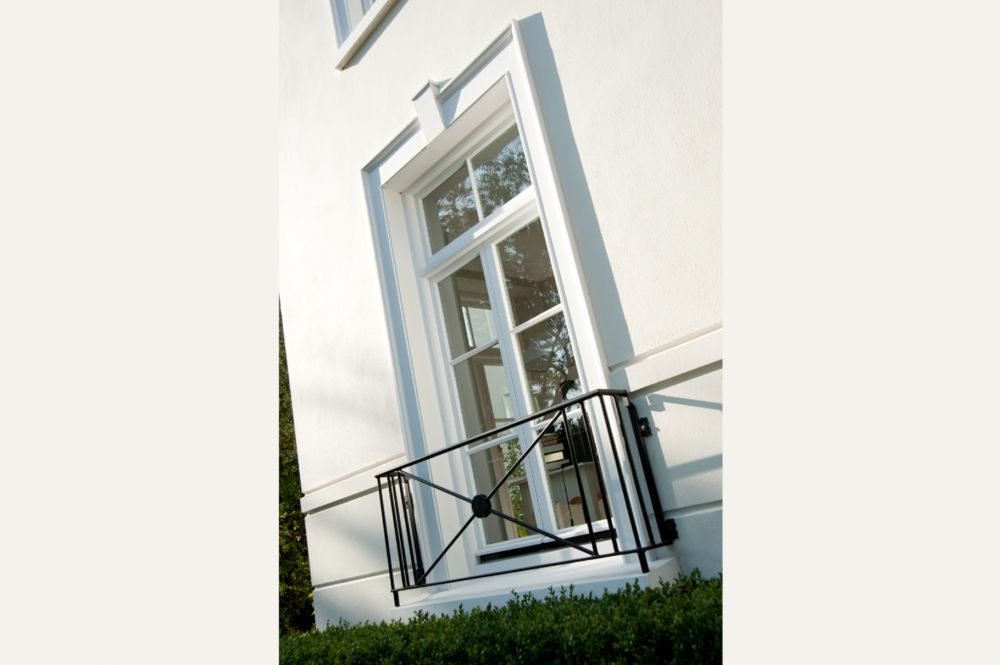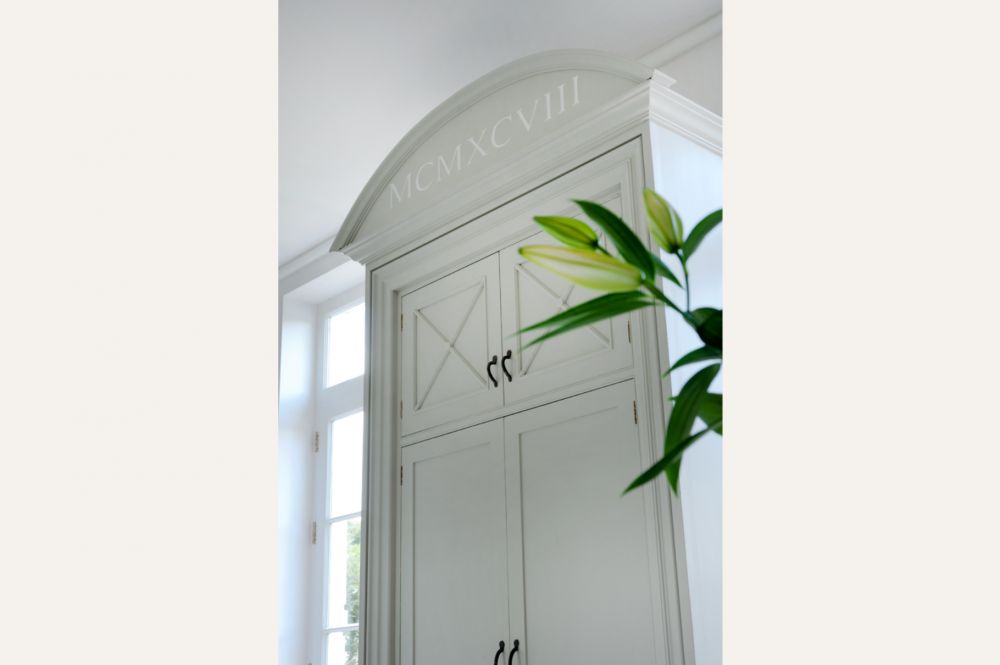 Italian Inspired Mansion with Circular Atrium Lit From Above
This is an elegant family home, combining a formal exterior with a more contemporary free-flowing interior,built on a restricted site. For many, the word classical is synonymous with Georgian design, but we wanted to get away from a traditional Georgian style on this site.

The style is closer to that of the Italian master Palladio than to anything British.

It is designed so there is very little circulation space - there are no long corridors anywhere - maximising usable living and accommodation space. In fact, the house works on a roundabout principal with a circular area at the centre on all three floors. On the first and second floors this space is left open, making a dramatic light well from the ground floor up to the roof lights and down to the circular hall.

It is somewhat unusual to have a house of this size that is nearly square; normally this style of house is two or three times wider than it is deep. This again reflects the nature of the plot on which it has been built. The sloping site is reflected within the house by incorporating dramatic steps between rooms. In the kitchen area, these steps are used to create a visual break between the interlinked spaces - cooking, dining, living and so on.

Landscape architect, Beth Moore, implemented a scheme to soften the impact of the house on what is actually a relatively small plot. At the front is a formal garden, planted with hebes and agapanthus, and hedging is being established to soften the boundary lines. The two mature trees on site have been retained and the semi-walled garden to the rear has climbers trained up it.

Overall this is a classically stylish house that is surprisingly informal and relaxed.
Featured Properties
Classical

High Quality 'Period' Property with Coach House and Walled Garden

Classical

New Family Home on Oxshott Rise, Cobham, Surrey

Classical

Classical

Classic Country House Overlooking Golf Course

Classical

Landmark Home on Elevated Coastal Site

Classical

Modern Classical Villa with Curved Bay and Elliptical Staircase

Classical

Neo-classically Inspired New Home and Gardens

Classical

Recently Completed Buckinghamshire Home

Classical

Beautifully Landscaped Distinguished Home

Classical

Classical Neo-Georgian Country House

Classical

Elegant City House in Conservation Area

Classical

Grand Replica Linen House with Barrel-Vaulted Archway

Classical

Orion House, located in The Crowne Estate, Surrey

Classical

Dwelling with Formal Symmetrical Front Located in a Mature Wood

Classical

Classically Styled Dwelling Located in an Area of Townscape Character

Classical

Boldly Styled House with Two-Storey Circular Bays

Classical

Elegant Home with Central Elliptical Space

Classical

New Home Set in Extensive Landscaping & Wetlands

Classical

A City House with Rural Roominess