Replacement Country Manor with Stables in Extensive Grounds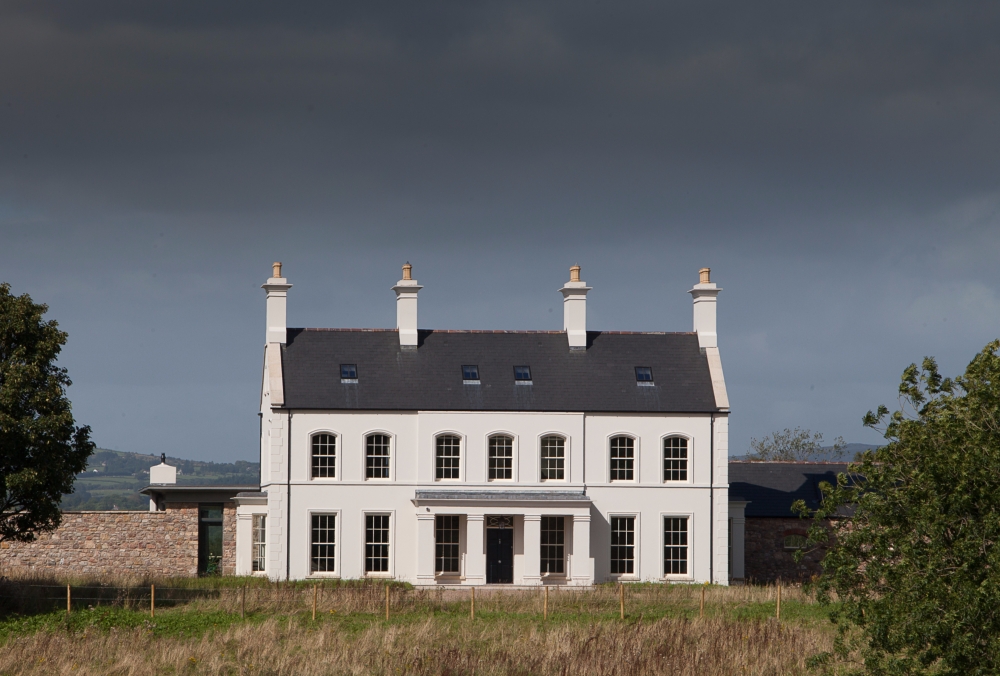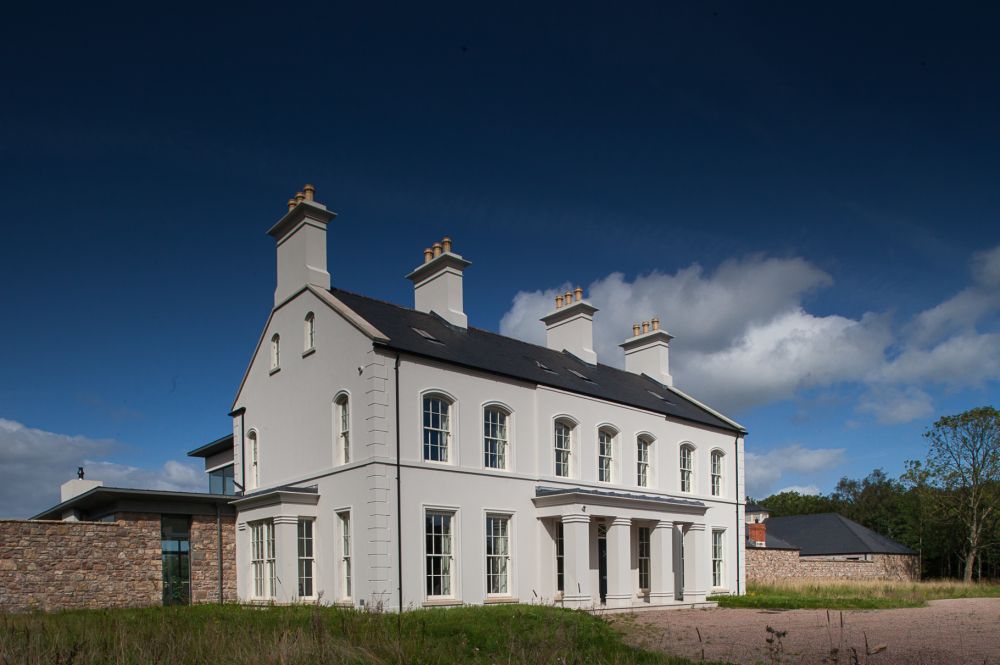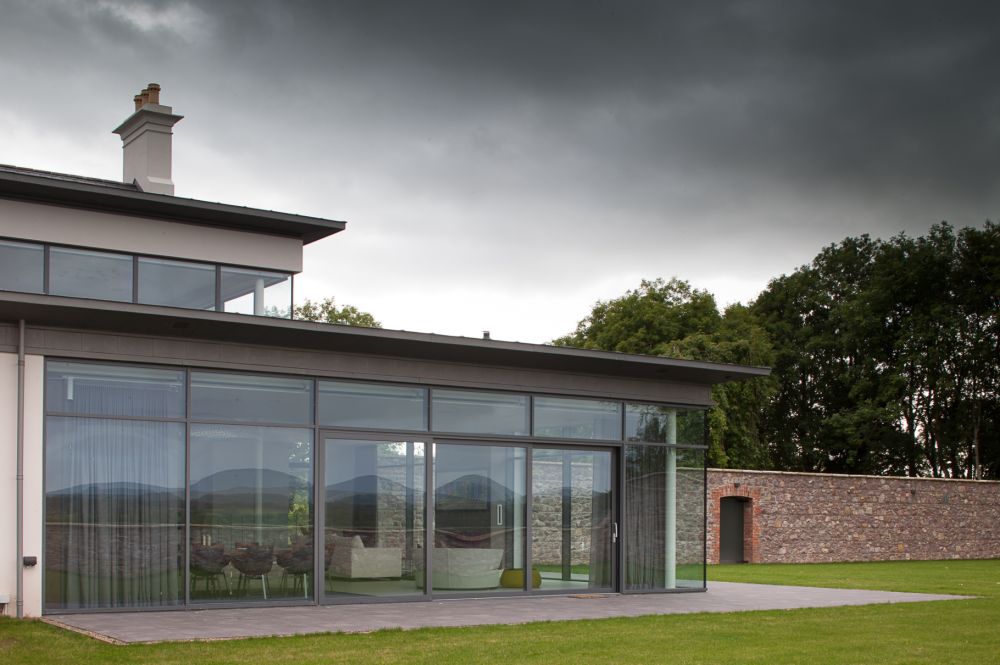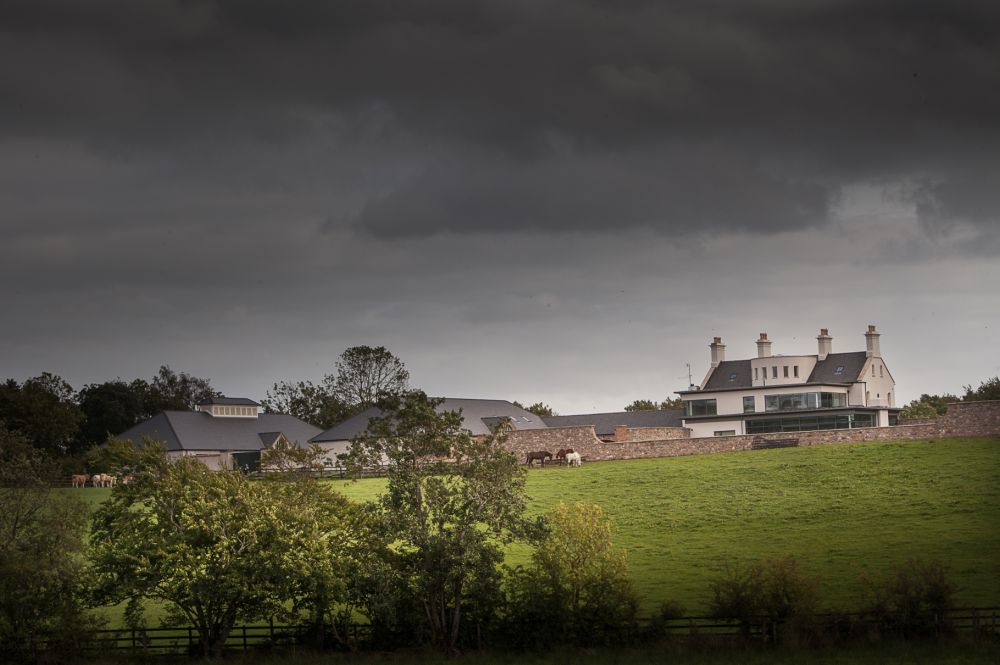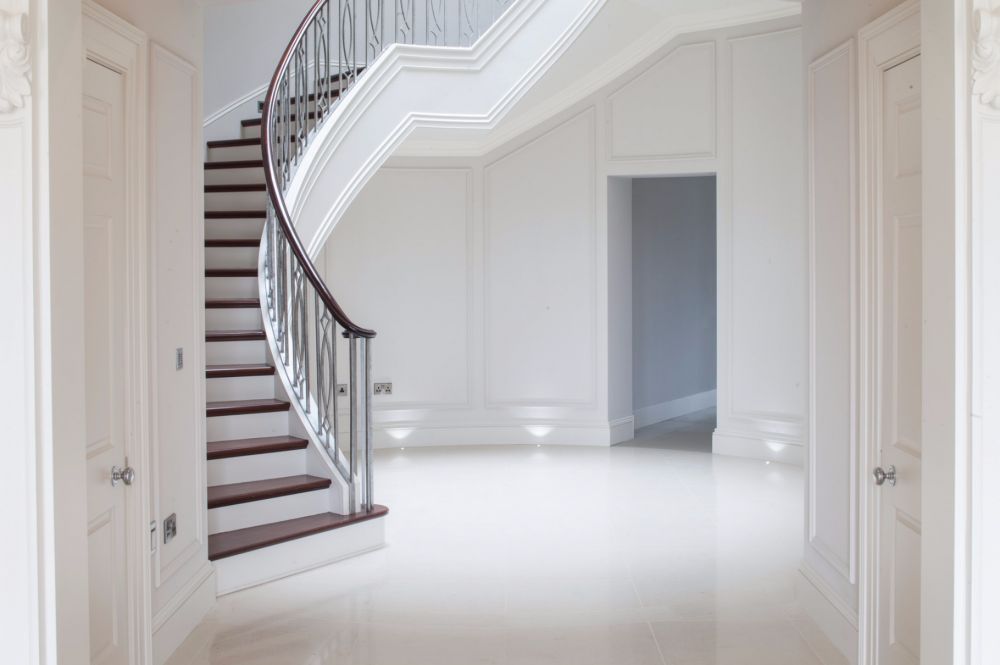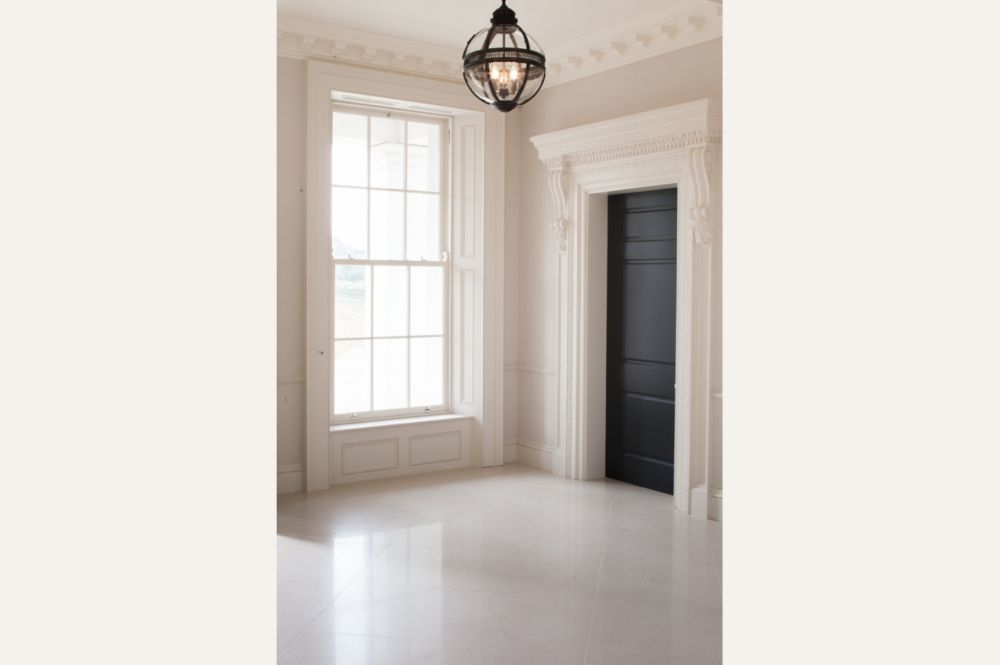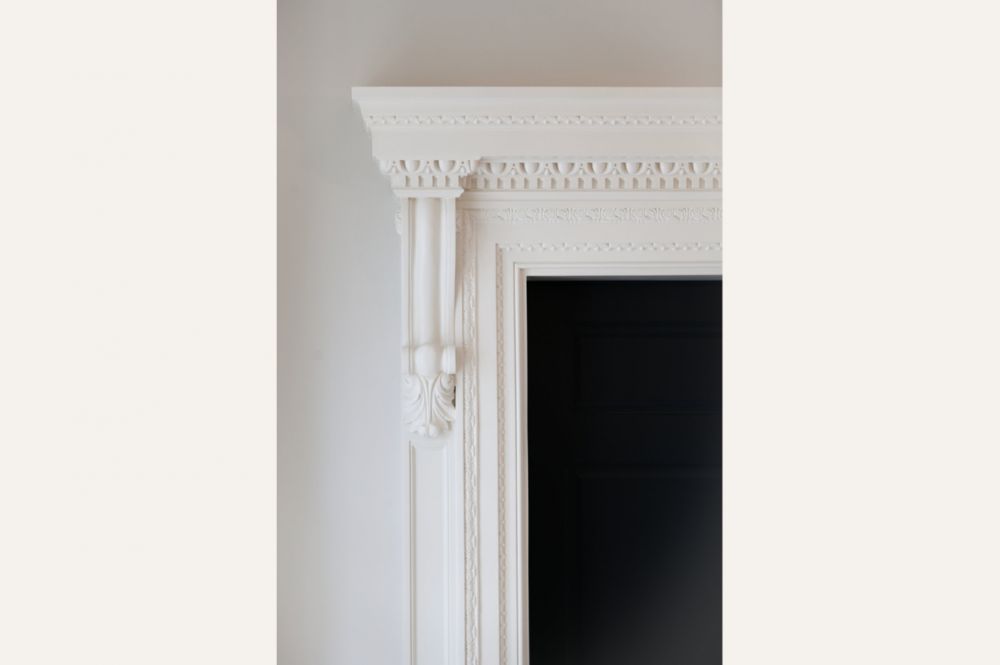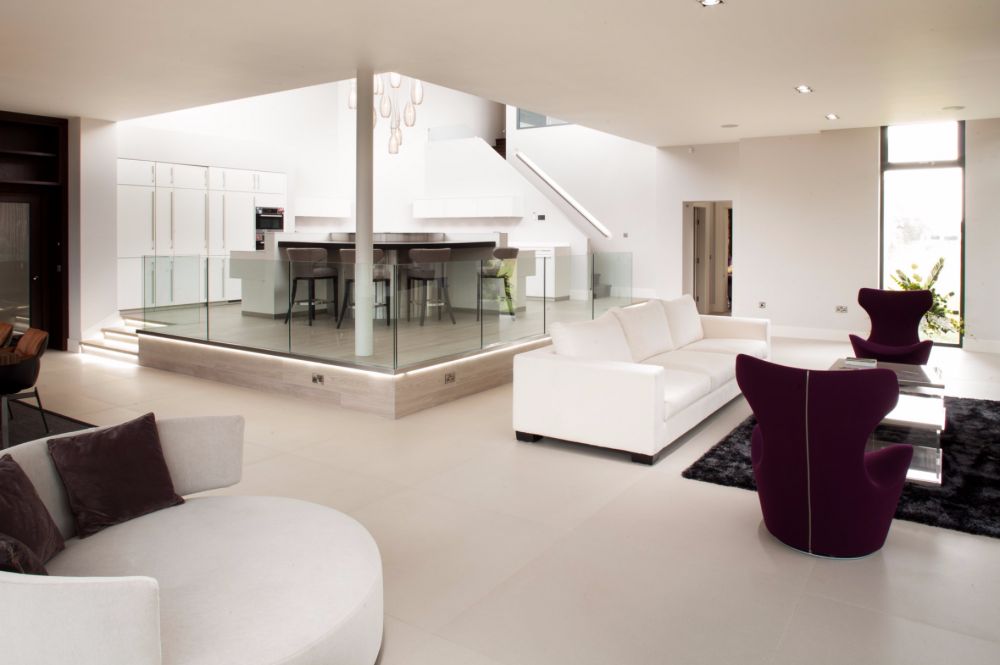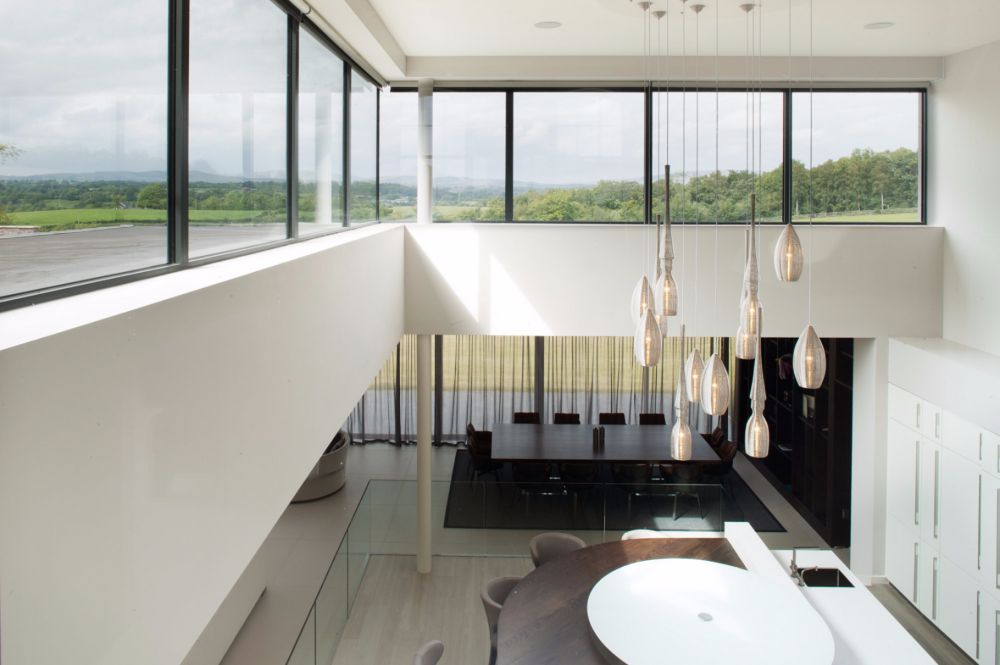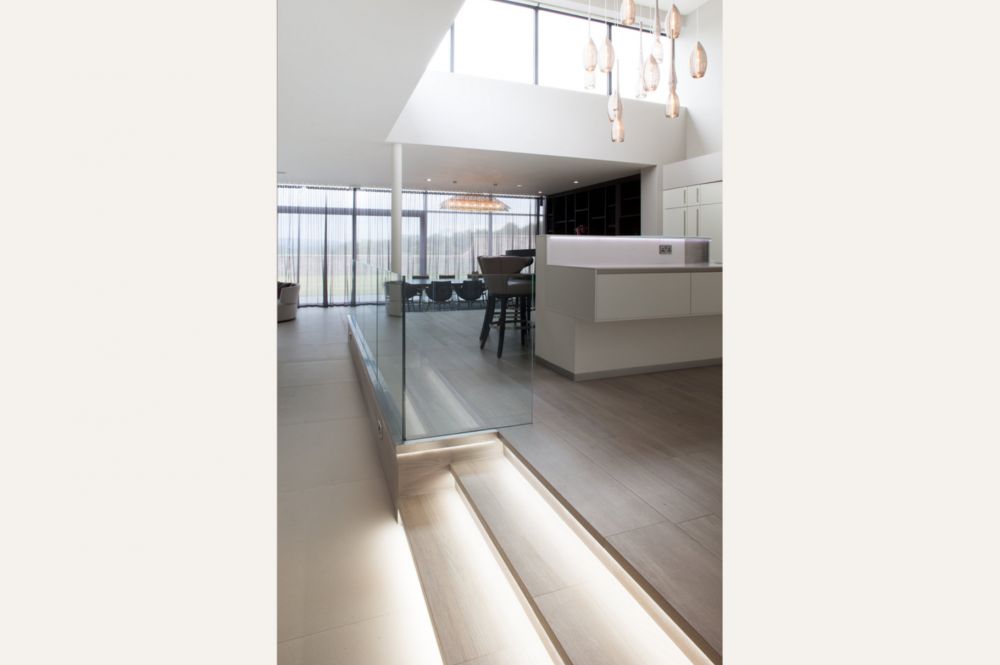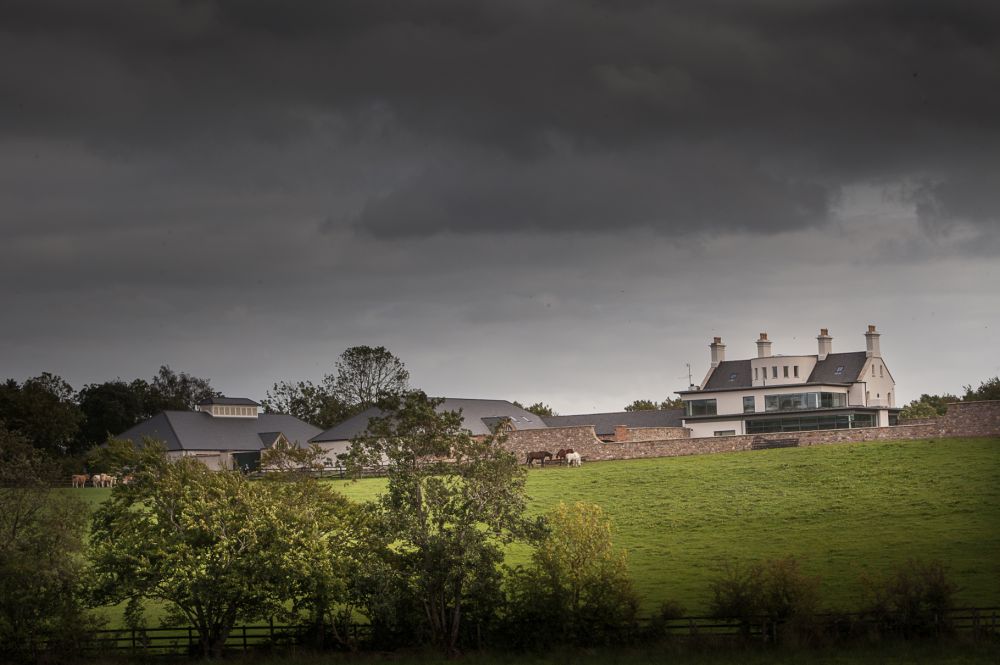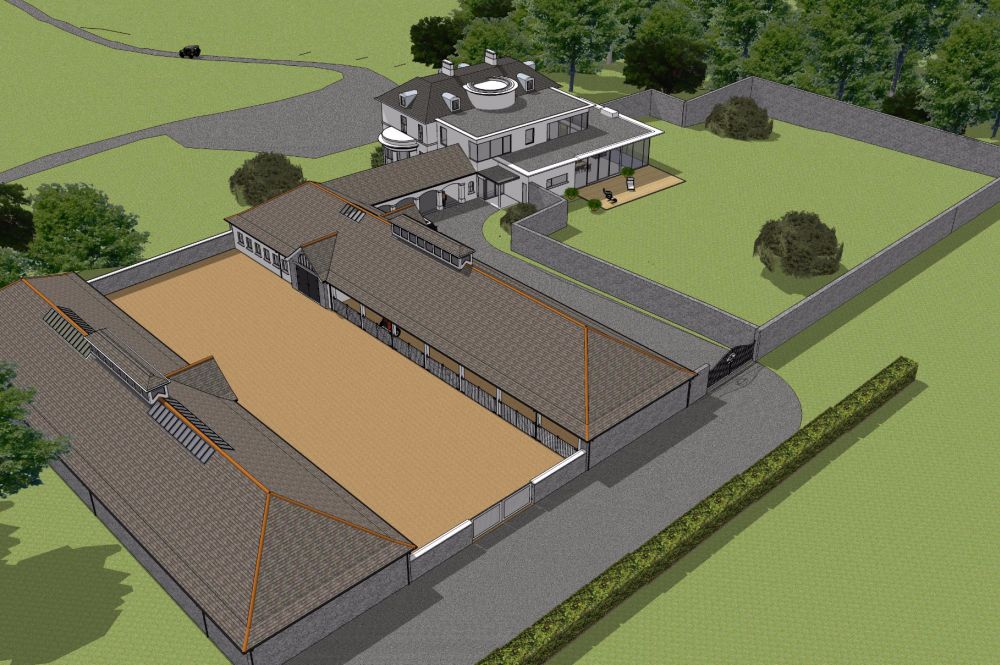 Replacement Country Manor with Stables in Extensive Grounds
This site was formerly occupied by the grand manor house of the area. The large, meandering house included an extensive walled garden, outbuildings, and around one hundred acres of wooded ground. The building was vacant for many years, and consequently fell into total disrepair.

An entirely new country dwelling has now been constructed on the site of the original dwelling. Strict planning requirements on this protected site resulted in a planning process that took four years.

The house sits predominantly within the landscape and has been designed as a grand country home with ancillary courtyards and stable accommodation. Hidden from most viewpoints is the two-storey modern rear return of the dwelling that opens out on to the private walled garden.

Internally the house is a combination of both modern and classical design. An interesting feature is the direct link from the master bedroom to the kitchen that is designed to give the feel of a penthouse apartment.

Featured Properties
Classical

High Quality 'Period' Property with Coach House and Walled Garden

Classical

New Family Home on Oxshott Rise, Cobham, Surrey

Classical

Classical

Classic Country House Overlooking Golf Course

Classical

Landmark Home on Elevated Coastal Site

Classical

Modern Classical Villa with Curved Bay and Elliptical Staircase

Classical

Neo-classically Inspired New Home and Gardens

Classical

Recently Completed Buckinghamshire Home

Classical

Beautifully Landscaped Distinguished Home

Classical

Classical Neo-Georgian Country House

Classical

Elegant City House in Conservation Area

Classical

Grand Replica Linen House with Barrel-Vaulted Archway

Classical

Orion House, located in The Crowne Estate, Surrey

Classical

Dwelling with Formal Symmetrical Front Located in a Mature Wood

Classical

Classically Styled Dwelling Located in an Area of Townscape Character

Classical

Boldly Styled House with Two-Storey Circular Bays

Classical

Elegant Home with Central Elliptical Space

Classical

New Home Set in Extensive Landscaping & Wetlands

Classical

A City House with Rural Roominess