This 3 floor residence fully adopts the qualities of a steeply sloping site with views over Dublin Bay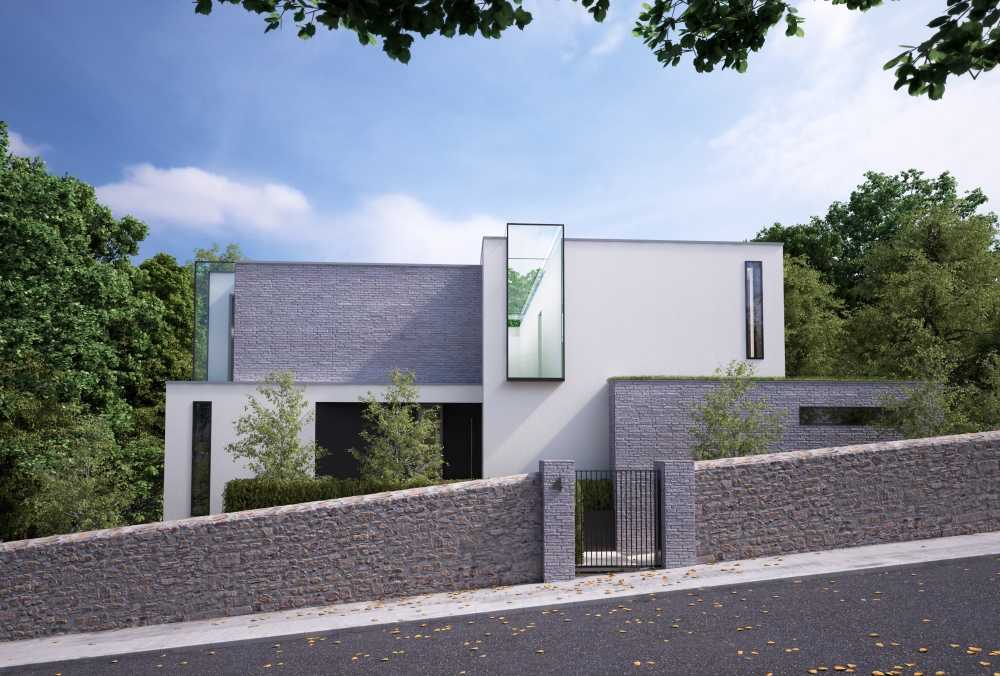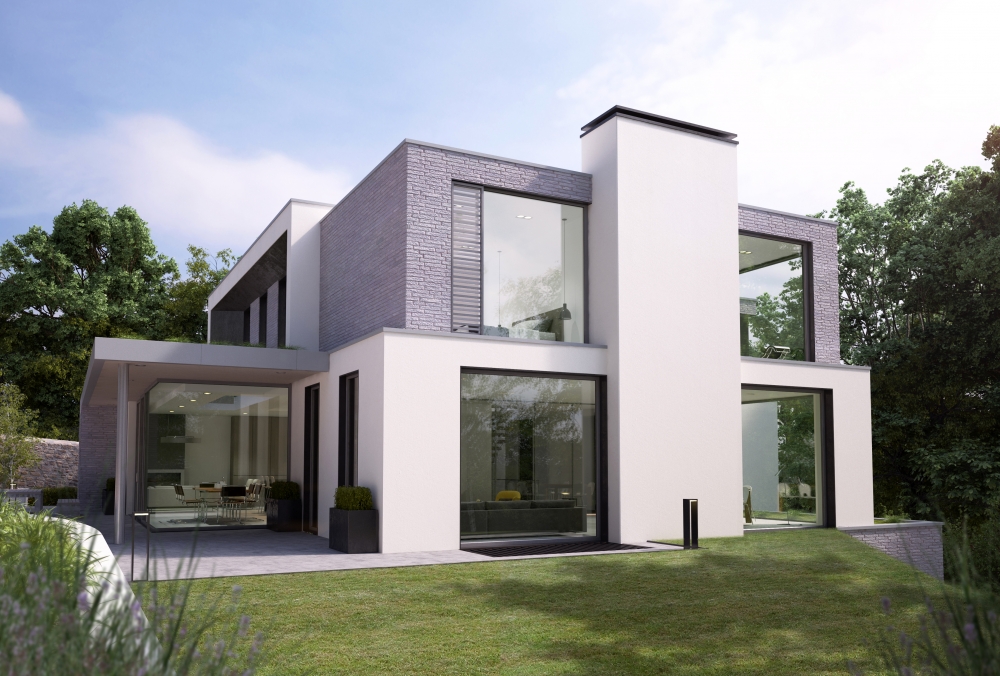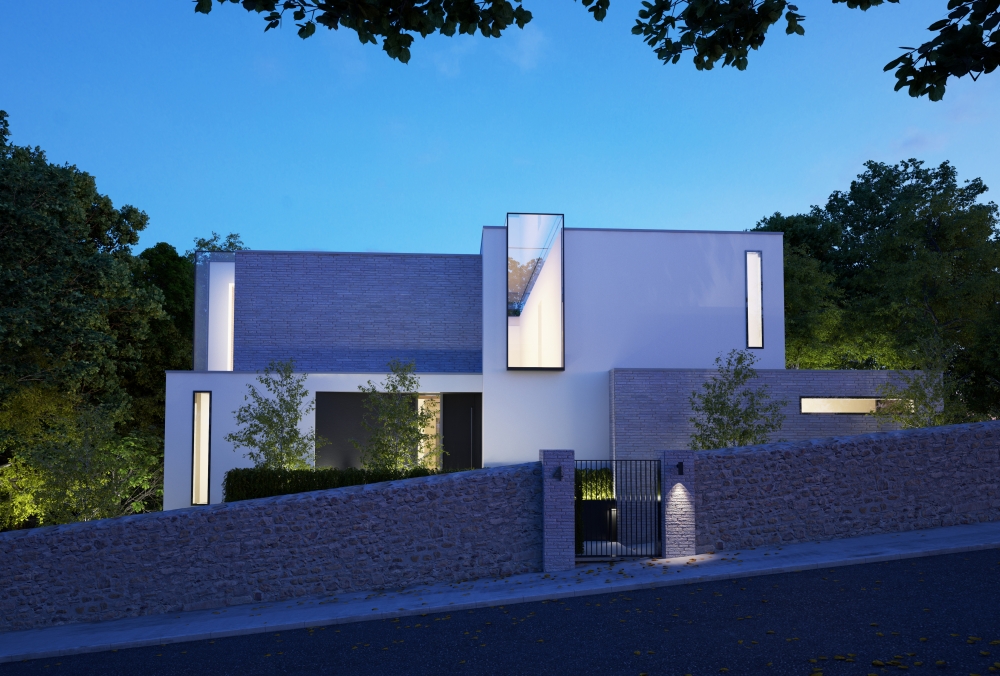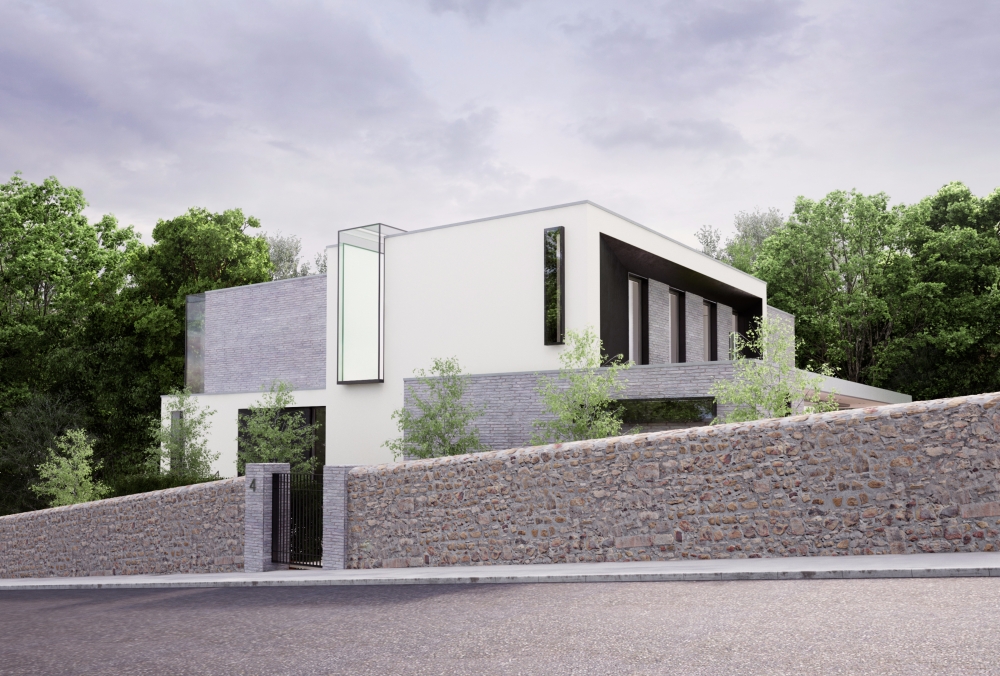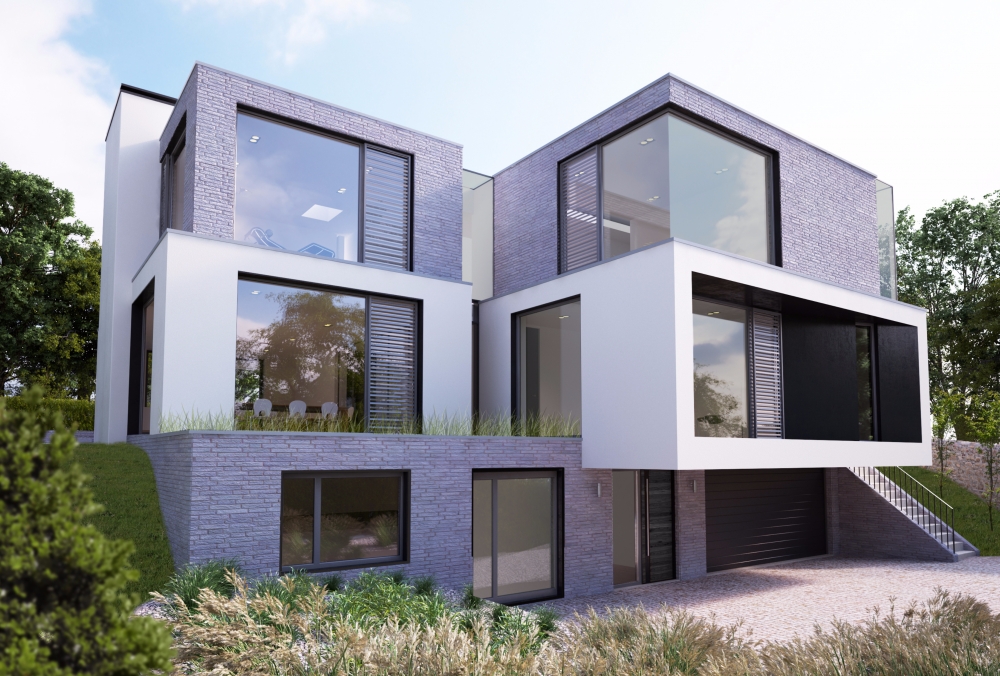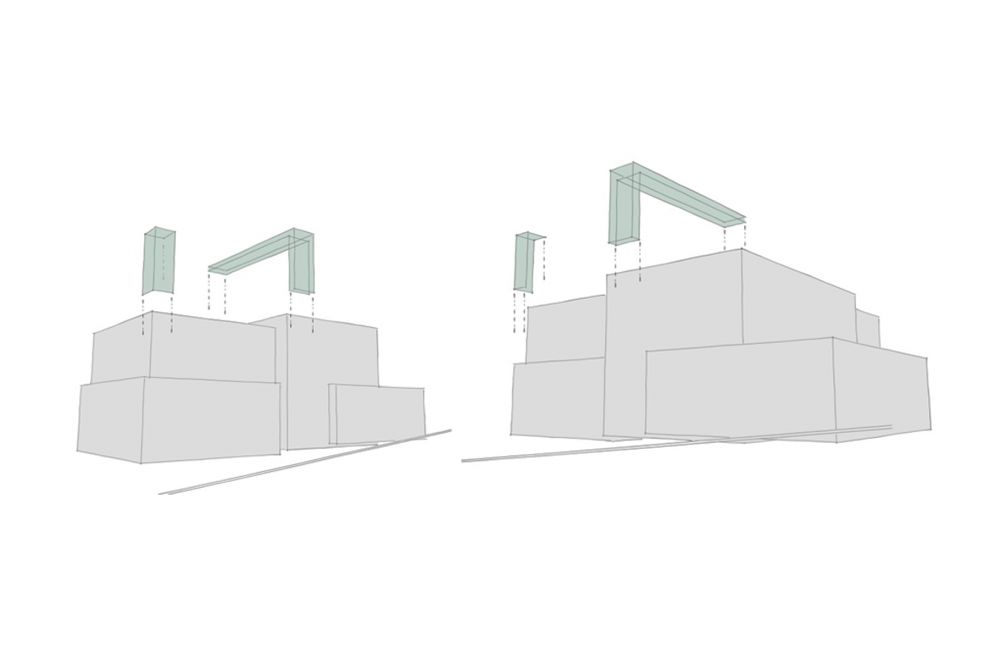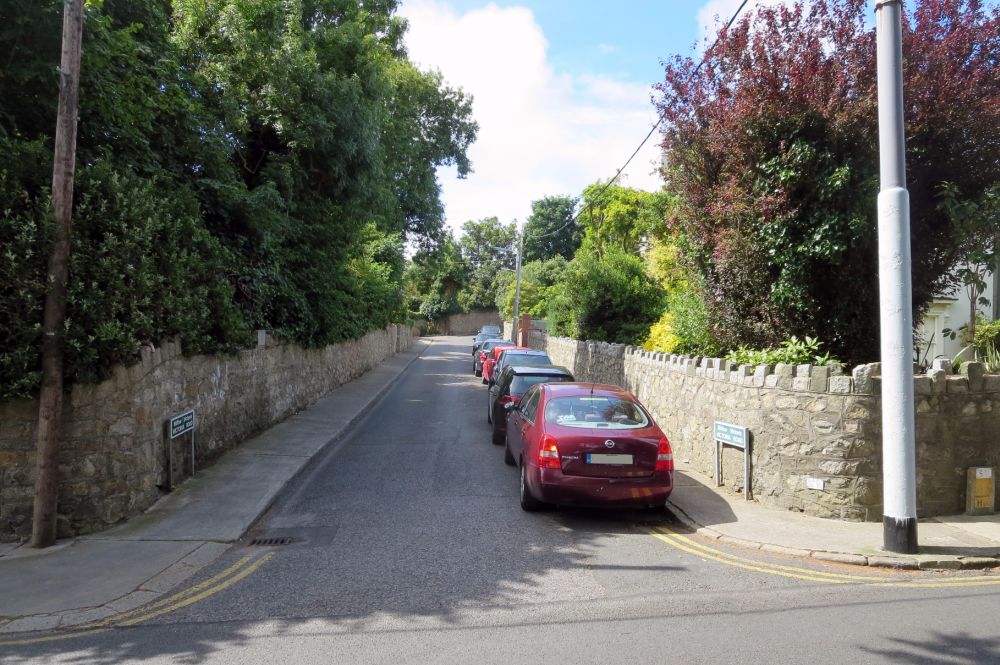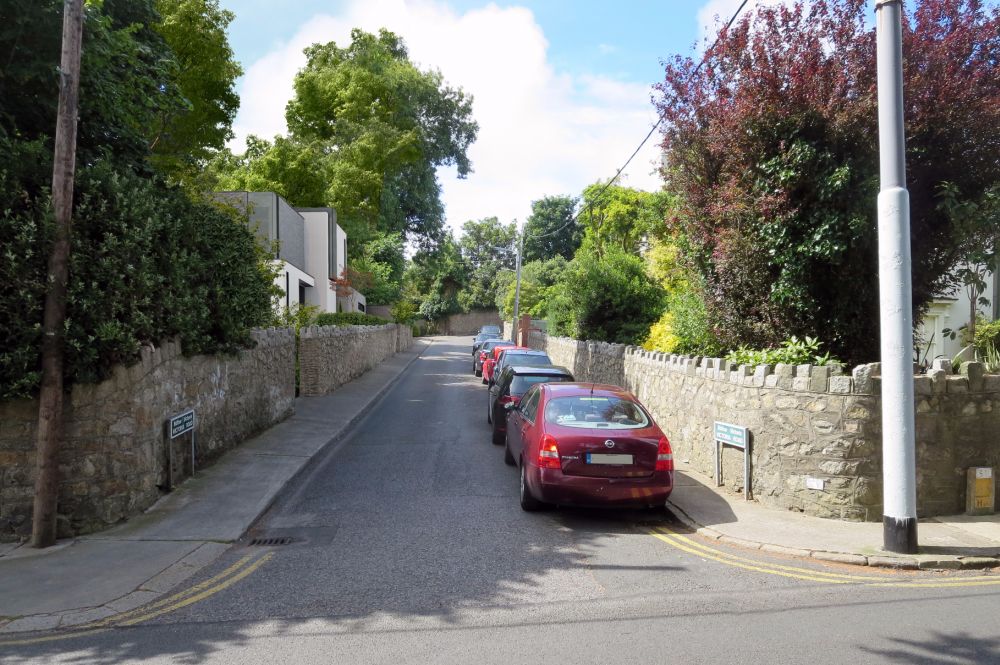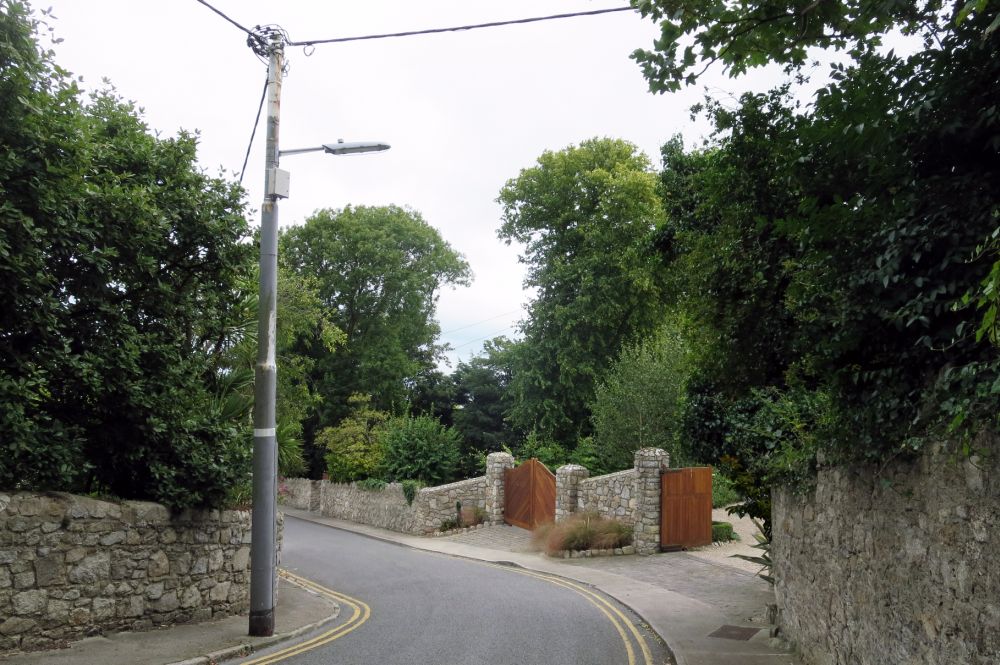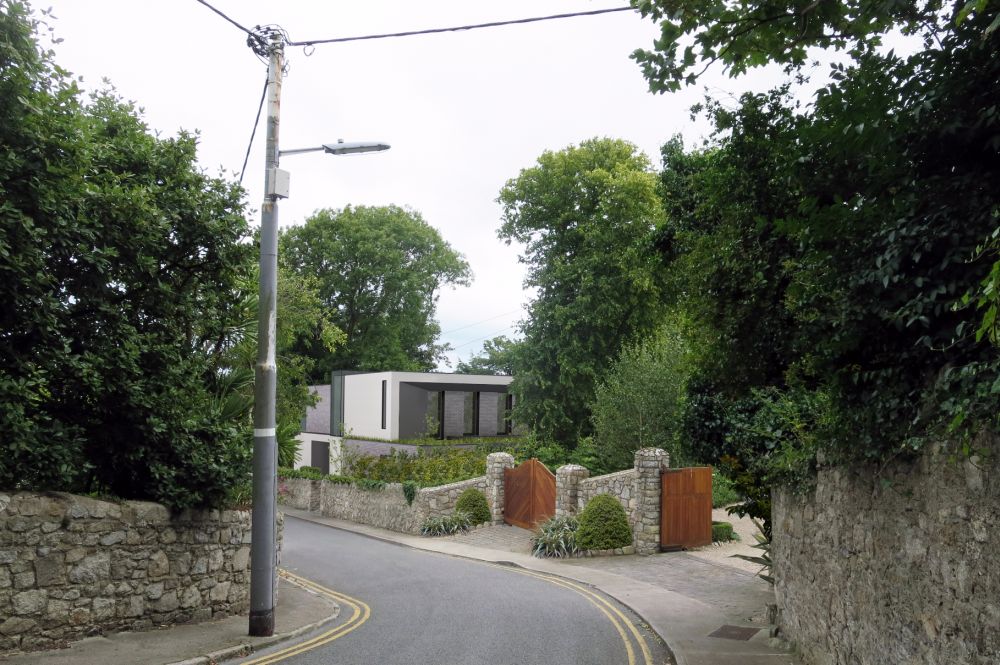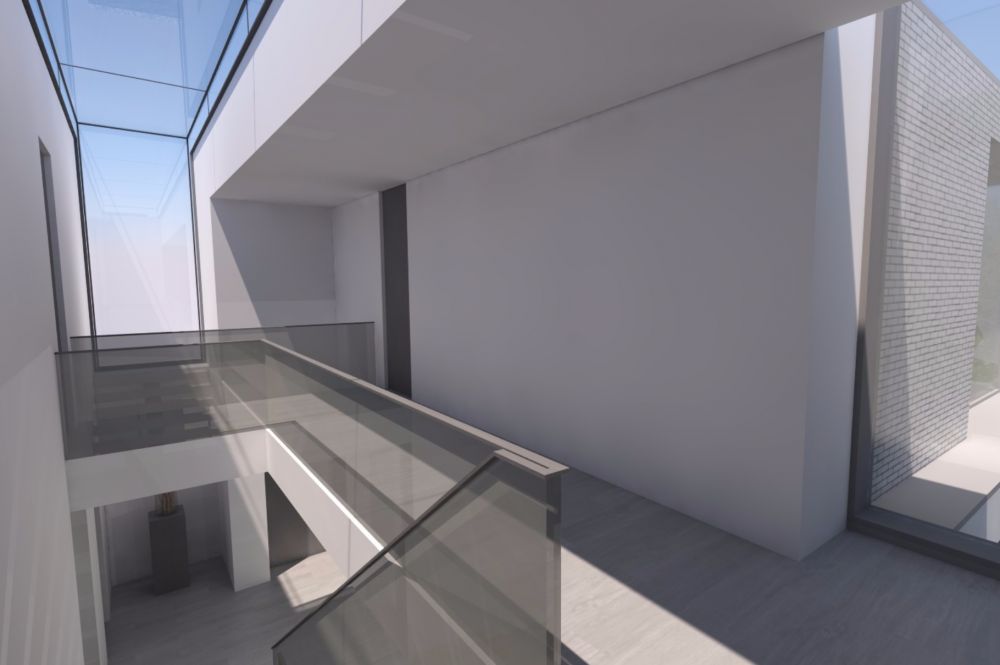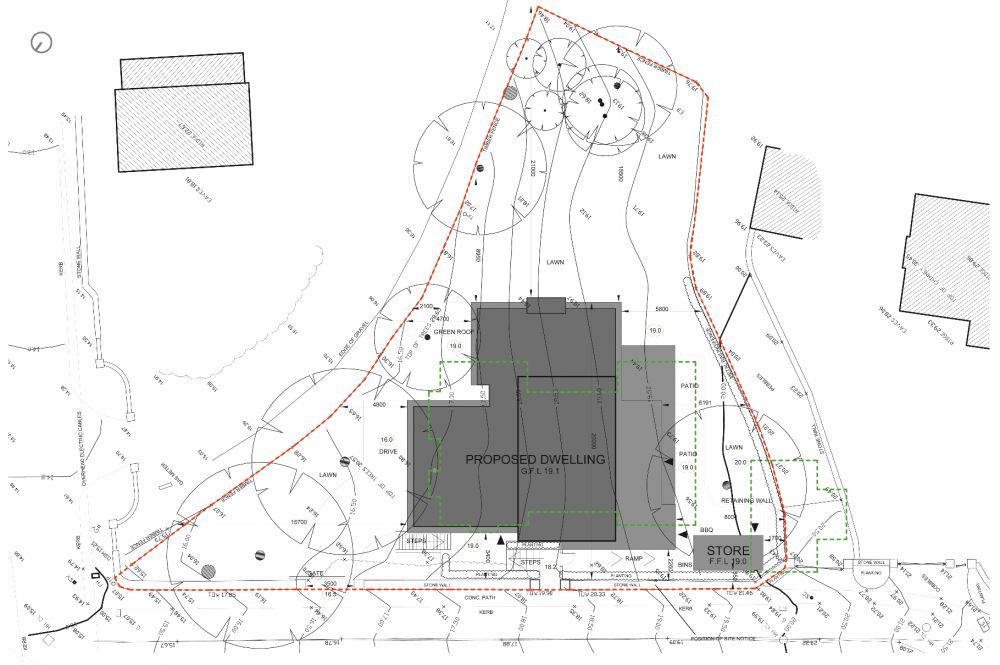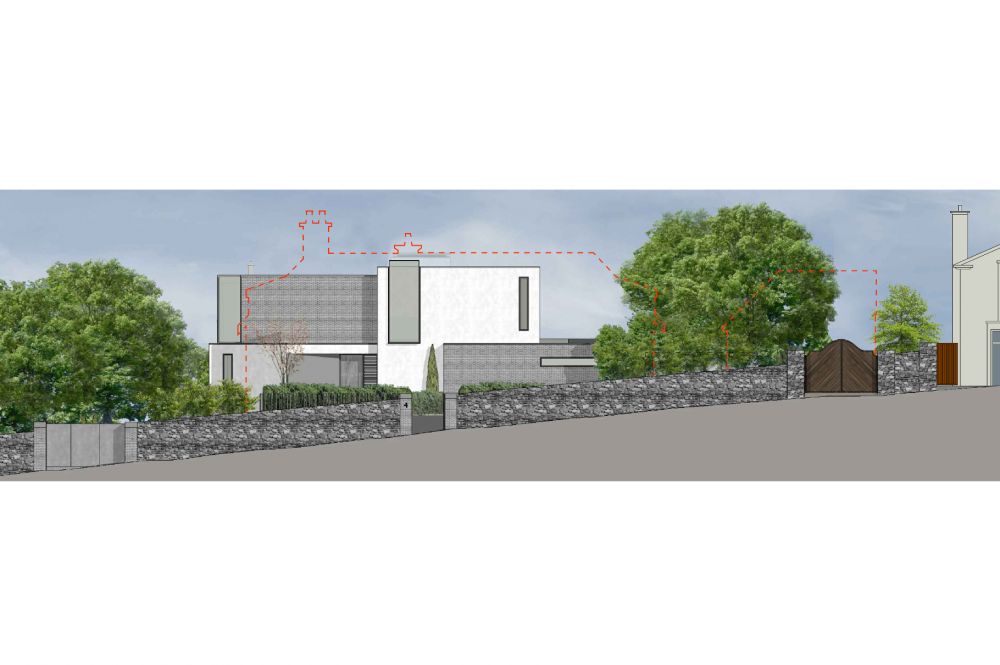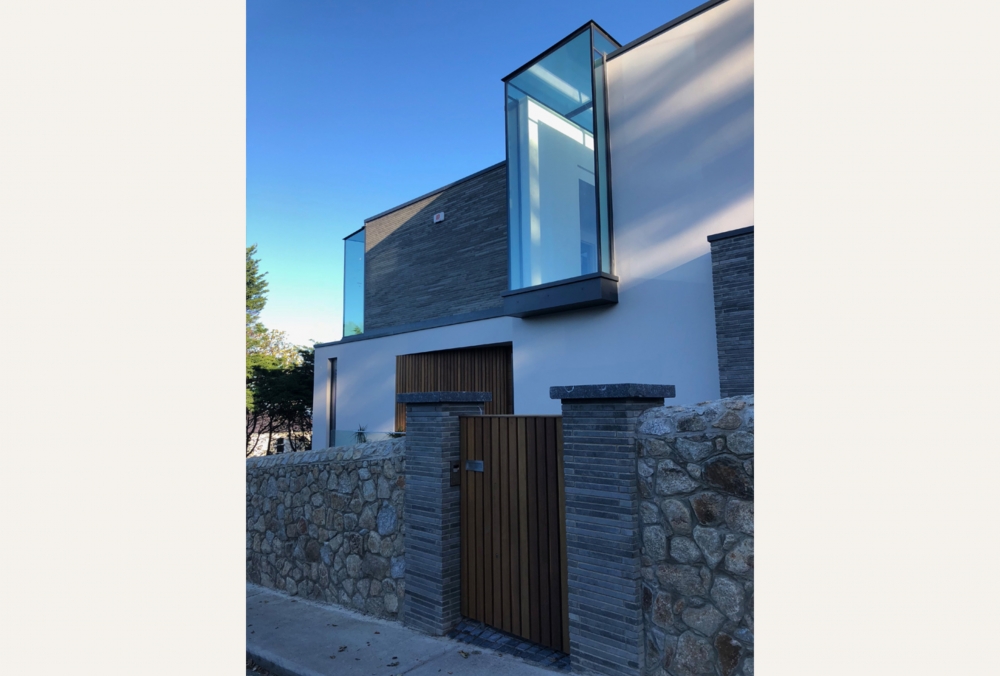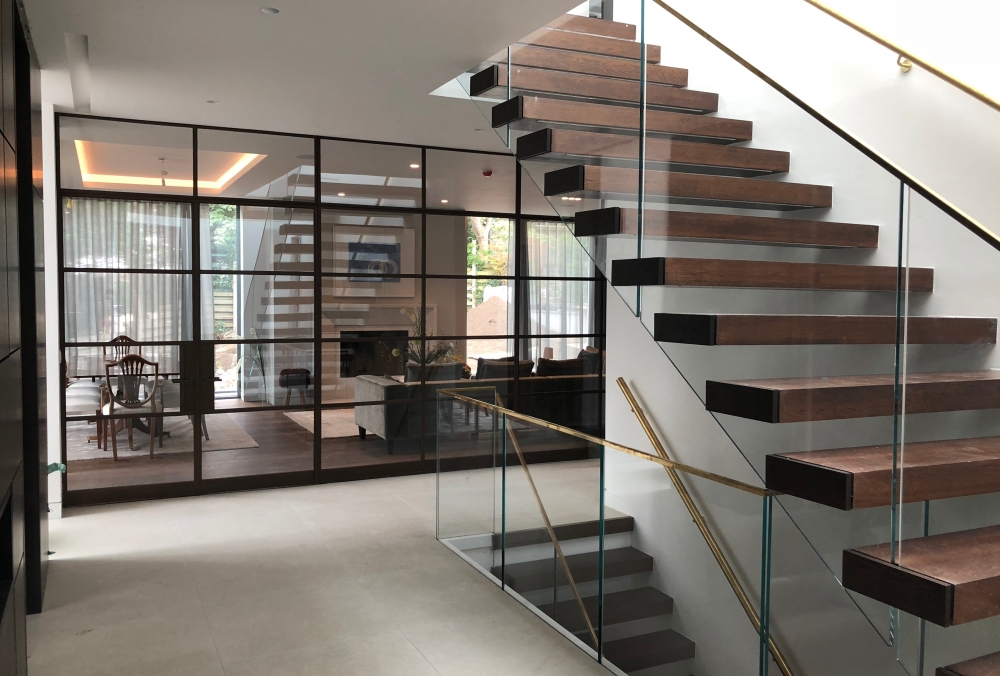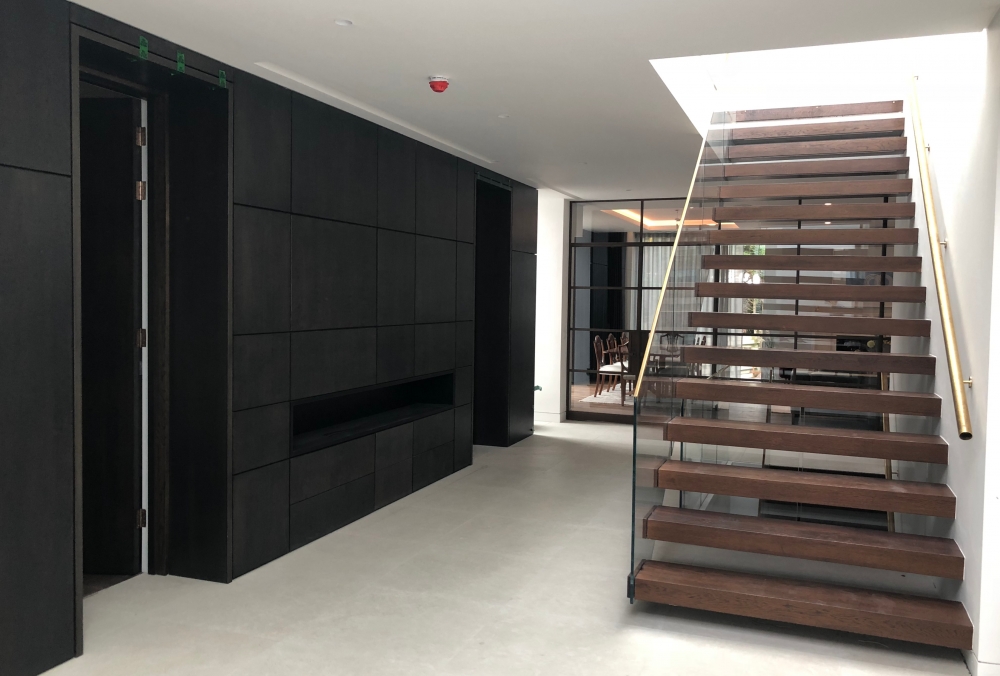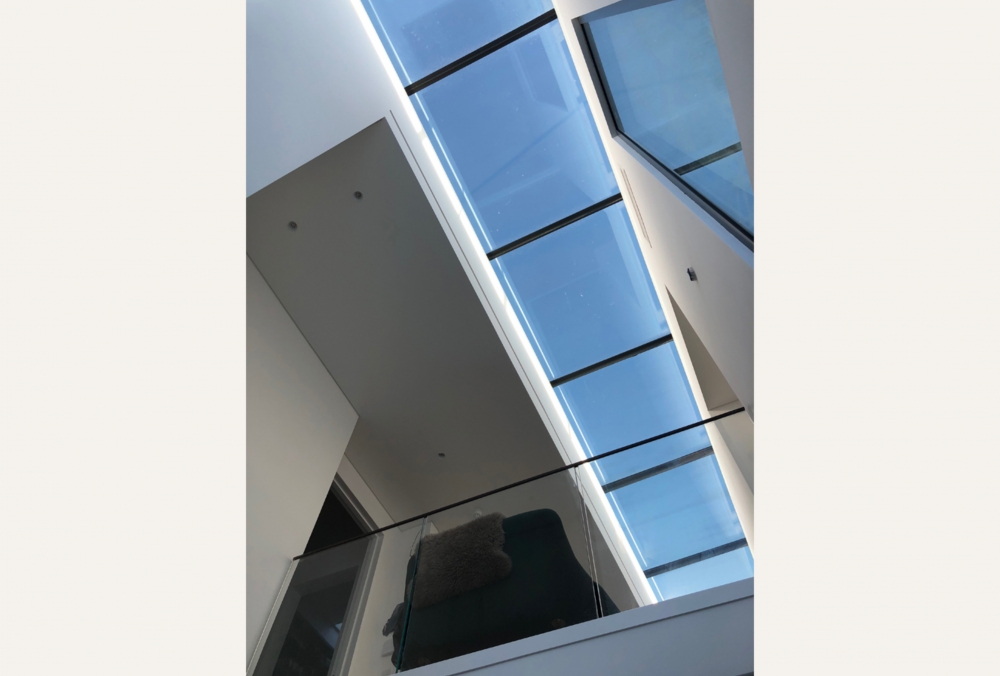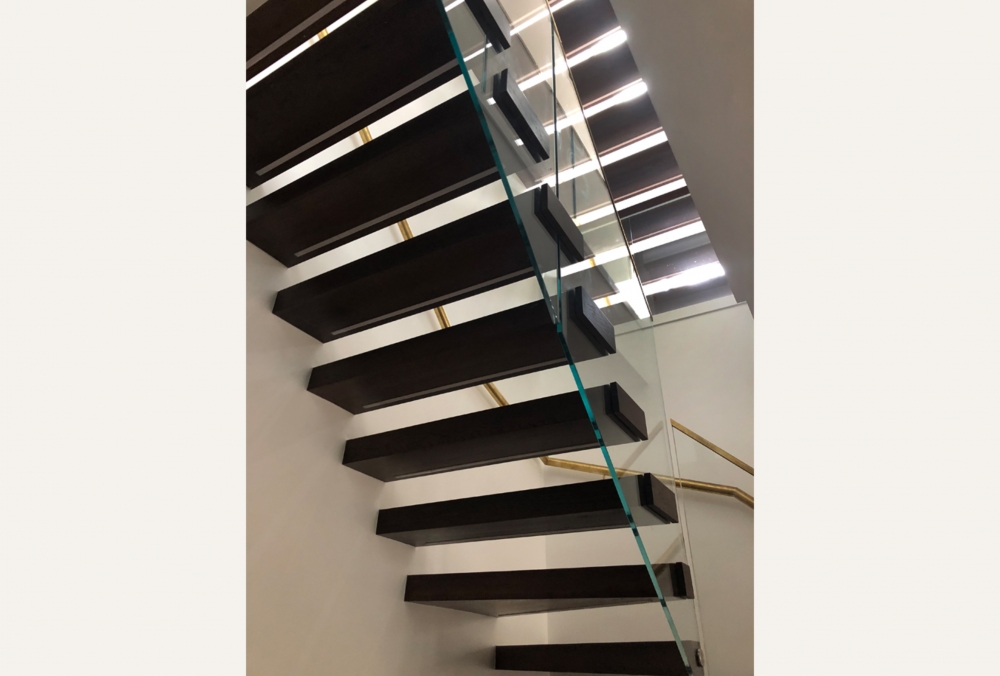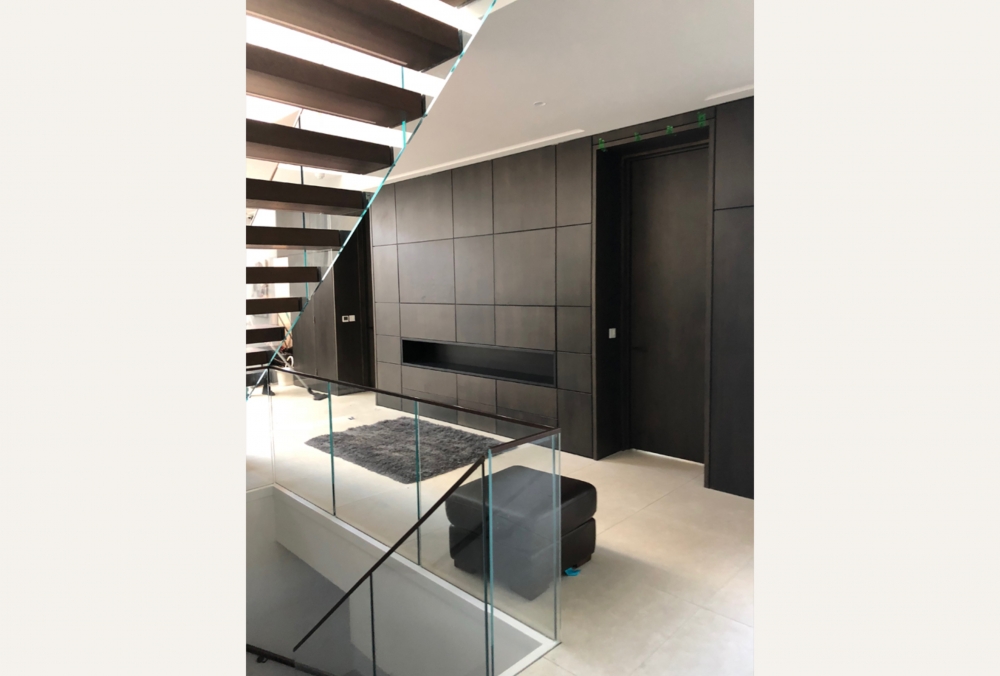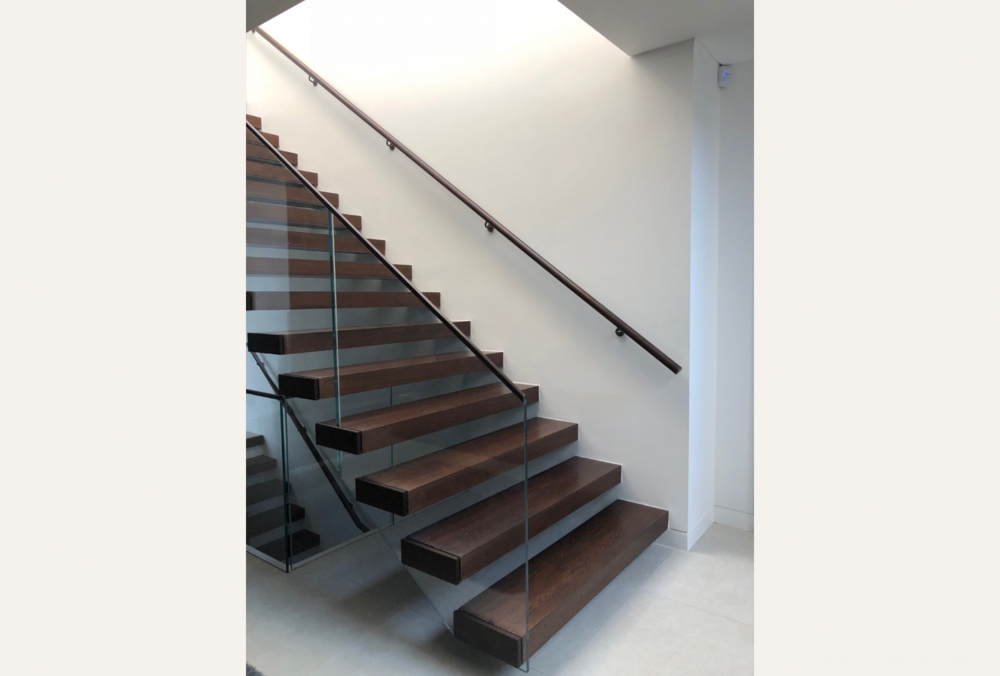 This 3 floor residence fully adopts the qualities of a steeply sloping site with views over Dublin Bay
This new infill site in Dalkey, Co.Dubin is now home to a detached two storey dwelling with a semi-basement garage and staff/leisure building.
The constricted wedge shaped plot was bounded by trees and an adjacent dwelling as well as having a 6m fall from west to east. The modern solution consist of a series of rendered and brick blocks with a central staircase lit from above. Great care was taken not to overlook neighbouring properties and to retain the privacy of the occupants.
The main living accommodation is located at ground floor level with the kitchen and living areas opening onto the external garden areas, situated to follow the sun path. Where possible sea glimpses are provided. The house can be accessed via a pedestrian gate at ground level and by car at basement level. A lift provides access to all three floors.
Despite the restrictions, the finished property feels easy to live in as well as being bright ,open and connected to the gardens.
Featured Properties
Contemporary

A Rural Cluster Of Contemporary Forms

Contemporary

An elegant modern villa with cantilevering forms, overlooking the River Clyde, South Lanarkshire

Contemporary

Stylish Buckinghamshire New Build

Contemporary

Garden house Set in lush 3 acre site within an Area of Townscape Character

Contemporary

A Linear design on an elevated site with views of the Mourne Mountains, Co. Down

Contemporary

Contemporary yet understated coastal residence, Chichester Harbour, West Sussex

Contemporary

Extension with silicon-jointed glazing brings the outside in to this restored Victorian house

Contemporary

Newly Reburbished Townhouse

Contemporary

'Fairways', The Links, St. Andrews

Contemporary

New England style coastal home with extensive sea-facing glazing and first floor covered balcony

Contemporary

Replacement country manor with stables in extensive restored grounds